This week we spoke to George Tziras, the new CEO of Small Pharma, about the company's pipeline and priorities against the backdrop of a challenging economic context.
The London-based psychedelic drug developer is almost exclusively focused on the short-acting psychedelic DMT, with its lead candidate (SPL026) designed to be administered alongside talk therapy for the treatment of Major Depressive Disorder.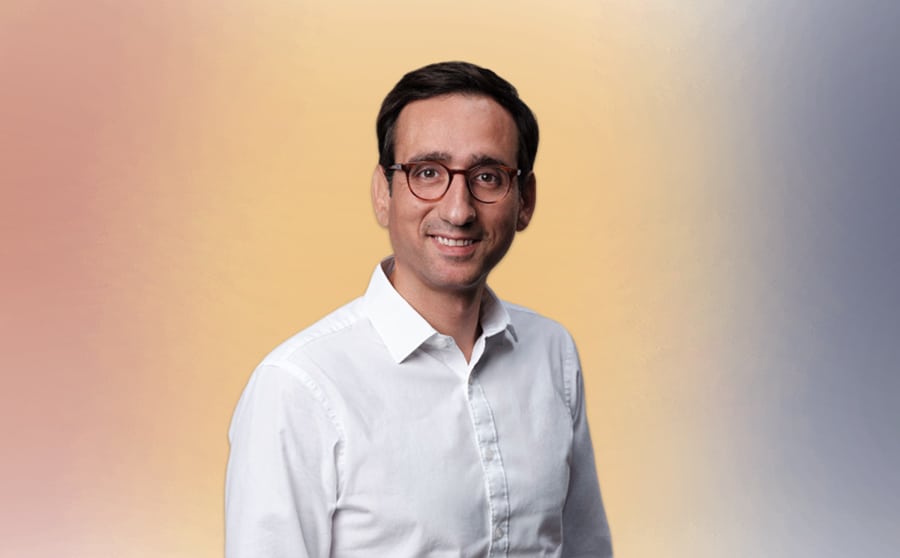 How did you find your way into the psychedelics space?
I entered the psychedelic medicine space in 2015 when Peter Rands, Small Pharma's founder, invited me to join the company's Board. I was a firm believer in the mission – to develop novel treatments for patients in critical areas of unmet need. The approach of innovating on known compounds to potentially expedite and reduce cost in the drug development process really stood out.
As the company evolved to focus on short-acting psychedelics for depression and was moving into its first in-human trial, I left a long career in investment banking to join the team full time as Chief Business Officer. I led our fundraising efforts and corporate activities as we evolved from a private to a public company. Depression is one of the critical health issues of our time and I believe we have the right approach to make a real impact in this space.
Having been close to the company since inception, I have a deep understanding of Small Pharma and have witnessed the evolution of this industry over the past 7 years. In the current challenging market conditions, I am focused on navigating us through our next stage of growth, bringing forward my expertise in corporate strategy, fundraising and international capital markets. I continue to be inspired by our team who have a depth of clinical and scientific expertise, and with whom I share a deep passion to create new options for people under-served by mental health treatment today. 
You recently took the helm of the company as former CEO Peter Rands transitioned to the role of Chief Innovation and IP Officer and appointed Dr Alastair Riddell as COO. What was the rationale behind these changes at the top?
The next 12 months will be a critical stage for the company as we conclude the Phase IIa trial of our lead candidate SPL026, continue plans to prepare for a larger international Phase IIb, and progress our pipeline into the clinic.
The decision to focus on strengthening and recalibrating the leadership team reflects the evolution of the company, and enables each of the senior execs to focus their time in their core area of strength. Peter's new role as Chief Innovation and IP Officer will allow him to focus solely on innovation and protection of the company's IP – ultimately taking him back to where his heart is.
Likewise, Dr Alastair Riddell brings decades of executive experience in biotech and pharmaceutical companies. With this expanded executive and growing team overall, I believe we are in a strong position to transition the business into its next stage of growth.
And, former CEO Peter Rands is moving to the US – does that represent an expanded focus on the region, given the company's HQ is in London?
We see the US as an important market.  Our planned Phase IIb trial is currently being designed as an international multisite clinical trial with sites planned in the US. Peter's relocation will assist in further establishing our footprint there. 
As the macro environment cools off a little, is cash preservation something that's top of mind for Small Pharma right now?
Cash preservation is always top of mind in R&D development, and more so now with the macro backdrop. We are focused on keeping the business well funded for execution on our R&D milestones and prioritising the projects we believe have the potential to build the greatest value. 
You recently sought, and received, approval for a Normal-Course Issuer Bid program (effectively a stock buyback, in common parlance). What's the rationale there?
We believe that the current market price of our shares does not adequately reflect their value. Small Pharma takes a prudent and responsible approach to the preservation of cash and we believe that the purchase of common shares under the NCIB will be in the best interests of the Company and will enhance shareholder value. As a Company, we remain committed to our mission long-term, as also highlighted by members of our executive team who have shown their support through the purchase of Company shares in the public markets over the last several weeks.
As some of your peers slim down their drug development pipelines, you're sending more programs to the clinic this year. These include an SSRI interaction study and an IM vs. IV comparison study for your lead candidate (SPL026). Can you tell us about the importance of these two studies?
The SSRI drug interaction study is an important study which will inform how we approach future trial recruitment for SPL026. Our hope is that it will enable us to recruit patients without the need to discontinue their SSRI medication, which can be a challenging experience for some, even if the SSRIs are ineffective in fully relieving their depression. In the longer term, should our therapy reach marketing approval, removing this requirement could broaden patient access and simplify the patient treatment journey.
With SPL026, we are exploring a secondary administration route: an IM (intramuscular) injection, which would offer a simple injectable form that could further enhance convenience and accessibility for patients and clinicians. IM also allows us to explore the potential to extend the psychoactive experience delivered through SPL026-assisted psychotherapy, whilst still being short compared to longer-acting psychedelics. This may offer therapeutic benefits for additional mental health indications.

Your SPL026 Phase 2a data readout was originally expected in the first half of this year. Can you provide an update on its progress?
We recently completed enrollment in the SPL026 Phase IIa trial – an exciting milestone. All patients are followed up for 12 weeks, and topline data is anticipated shortly thereafter. With the last patient now enrolled, we eagerly await analysis of the study results, which will help to inform our plans to move forward into a larger international multi-site Phase IIb trial. 
A recent study from a group of researchers at Yale administered DMT in a typical hospital setting with minimal psychotherapy, which demonstrated rapid antidepressant effects in patients with treatment-resistant major depressive disorder. What's your opinion on this study, and how does the protocol compare with yours?
The Yale pilot study looked to explore the safety, tolerability and antidepressant effects of DMT, with some level of psychotherapy, in a very small patient population, primarily assessing treatment effects within 24 hours post-dose.
The data showed that DMT had a good safety and tolerability profile and suggested rapid next-day antidepressant effects, which is useful supporting data. However, given the large differences in trial design between our Phase IIa and this small academic open-label study, there are limited insights that can be translated across to our study. 
Then, you have a second candidate: SPL028, deuterated DMT. What's the benefit of deuterated DMT, besides its patentability?
Our lead DMT candidate SPL026 offers an ultra-short psychedelic experience of under 30 minutes. Through deuteration we are exploring the possibility of slightly extending the psychedelic experience, which could provide additional therapeutic benefit across other patient populations, both within depression and in other mental health disorders. This is the focus of our pipeline and in particular, SPL028.
In principle, targeted deuteration of DMT potentially slows the metabolic breakdown of DMT in the body, and as such it may be possible to extend the psychoactive effects of DMT. In our preclinical work on our deuterated DMT series, we have been able to see these pharmacokinetics (PK) changes relative to SPL026, and harnessed this to select a candidate, SPL028, that we believe will offer a PK profile that mirrors our target extended treatment duration. The PK profile of SPL028 also offers the opportunity to optimise alternative routes of administration beyond IV.
Now, we are progressing towards our first Phase I study, which we anticipate will further develop our understanding of the PK, pharmacodynamics (PD), safety and tolerability of both an IM and IV formulation of SPL028 in humans.
What's in store for the rest of 2022?
The rest of 2022 is set to be an exciting time for Small Pharma. We have completed enrollment in our Phase IIa trial of SPL026 and now eagerly await analysis of the results. We believe our Phase IIa is a well designed study that will provide insights on whether a short-acting psychedelic can offer similar, if not potentially improved treatment outcomes, for patients with major depression relative to current data on long-acting psychedelics.
We are also keeping ourselves busy as we continue preparations for Phase IIb and look to launch additional trials like the SSRI drug interaction study. Throughout the rest of the year and onwards, my key focus is ensuring we deliver on our development plans, and that the business remains in a strong financial position to continue to grow.
Lastly, what makes you most excited to be leading Small Pharma?
The opportunity to make a genuine difference in a field that matters. I believe Small Pharma has chosen a therapeutic class that could create a shift in the way we approach the treatment of mental health disorders, with the potential for better patient outcomes.