The Psychedelic News Feed
Saturday December 9th, 2023
Welcome back to the Psychedelic News Feed, where we round-up the latest coverage of psychedelics. We manually select news clippings, research publications and commentary for inclusion: no aggregators or AI bots here. (Read this short article explaining the rationale behind the Feed.)
This Feed is for the week commencing Monday the 4th of December, 2023. Receive a weekly digest to your inbox by joining our newsletter. ∎
OPEN ACCESS BOOK
Expanding Mindscapes: A Global History of Psychedelics
Erika Dyck and Chris Elcock's edited volume is available via Open Access.
Ibogaine helped me beat heroin addiction, but I oppose Kentucky funding psychedelic research (Dec 7) ↗ Courier Journal
"The scale of a $42 million investment in ibogaine research raises serious concerns, especially considering that Kentucky has only spent $8 million on evidence-based practices that are proven to work."
Ex-Alaska Airlines pilot accused of trying to cut plane's engines indicted on endangerment charges (Dec 6) ↗ Associated Press
Attempted murder charges against a former pilot have been dropped. Instead, he now faces 83 reckless endangerment charges.
The off-duty pilot had consumed psilocybin mushrooms around 48 hours prior to attempting to cut the engines off during an Alaska Airlines flight.
"The attempted murder charges were never appropriate in this case because Captain Emerson never intended to hurt another person or put anyone at risk – he just wanted to return home to his wife and children," his defense lawyers Ethan Levi, Noah Horst and Norah Van Dusen said in a statement. "Simply put: Captain Emerson thought he was in a dream."
Ex-pilot who tried to shut off engine midflight psychedelic mushroom trip gets released from jail with orders to keep away from aircraft (Dec 8) ↗ Fortune
"The release conditions include that Emerson undergo mental health services, stay away from drugs and alcohol, and not come within 30 feet (9 meters) of an operable aircraft."
Navigating the Psilocybin Legal and Patent Landscape ↗ Psilocybin SF
Written by Graham Pechenik and Rachel Mount.
Why Enthea Thinks Psychedelics (And Technology) Can Make Mental Healthcare More Accessible To Everyone (Dec 6) ↗ Forbes
State-Regulated Psychedelics on a Collision Course With FDA (Dec 8) ↗ JAMA
EVENT RECAP
reMind's Psychedelics Business Forum
We had a great time in Las Vegas at reMind's second Psychedelics Business Forum, which brought together a diverse crowd to discuss the present and future of the psychedelics industry.
I (Josh) really enjoyed the focus on sharing practical tips for operators and the focus on what entrepreneurs and practitioners can do right now, or in the near future. This was a nice change from my usual beat, which is often focused on things like drug development that have long timelines.
It was great to moderate a couple of panels, too. I spoke with Courtney Barnes and Sam Chapman about psychedelic policy reforms, as well as Nykol Bailey Rice and Chris Walden about ketamine clinics. Having written quite a bit about both of these topics over the past few years, it was refreshing to hear from those with intimate, first-hand experience.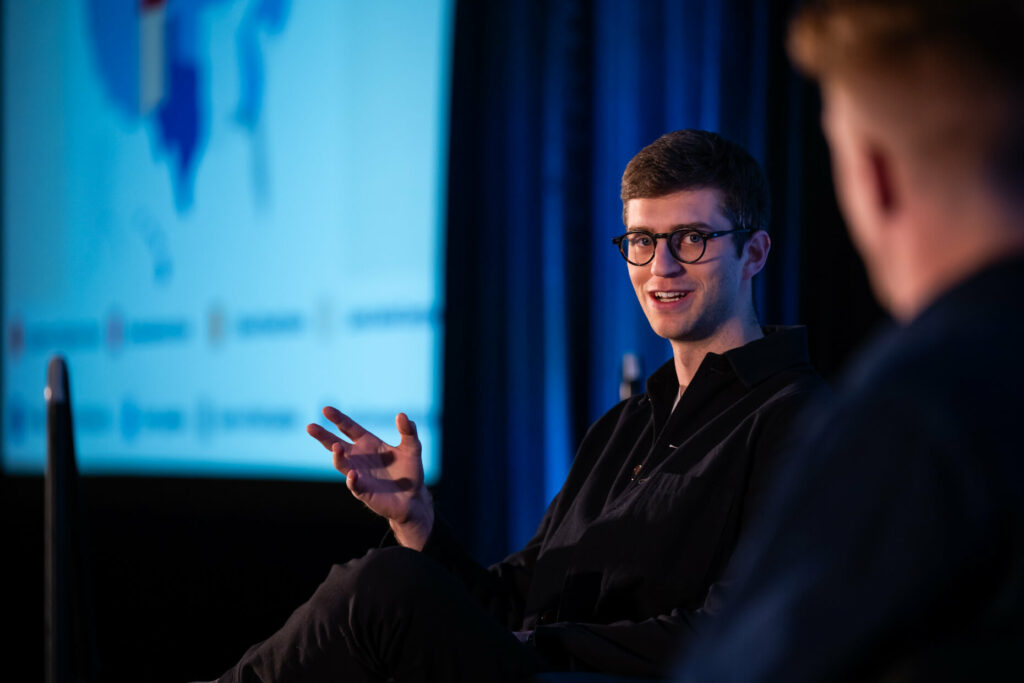 Having attented many psychedelic conferences in the past few years, I appreciated reMind's focus on making plenty of space for networking in the program. Providing this scaffolding and drop-in networking space was especially helpful for people like me who simultaenously suffer from networking FOMO and networking burnout at conferences.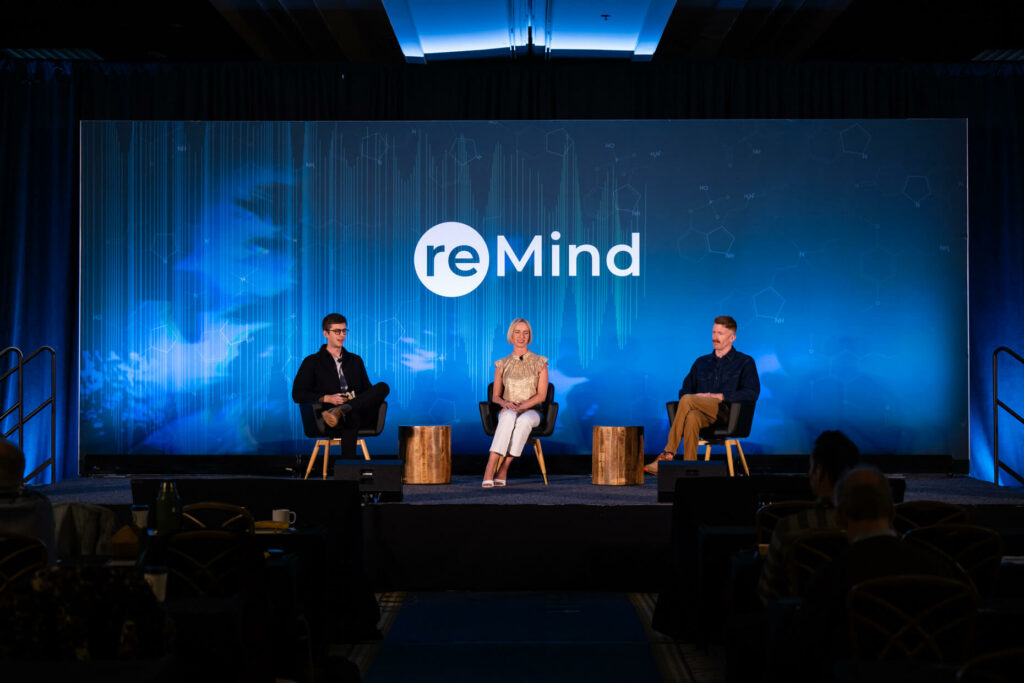 Single-Dose Synthetic Psilocybin With Psychotherapy for Treatment-Resistant Bipolar Type II Major Depressive Episodes (Dec 6) ↗ JAMA
This Compass Pathways-funded study evaluated a single dose of psilocybin with psychotherapy in 15 individuals with bipolar II depression.
"…most participants met remission criteria on the Montgomery-Åsberg Depression Rating Scale 3 weeks after a single 25-mg psilocybin dose, and most remained in remission 12 weeks postdose with no increase in mania/hypomania symptoms or suicidality."
"The findings suggest efficacy and safety of psilocybin in bipolar II depression and support further study of psychedelics in this population."
Delix Presents Interim Data From Phase I Trial of Novel Neuroplastogen at ACNP Annual Meeting (Dec 6) ↗ Press Release
"DLX-001 Shown to Be Safe and Well-Tolerated Without Producing Hallucinogenic, Psychomimetic, or Dissociative Effects Based on Interim Data from Phase 1 Trial"
American Foundation for Suicide Prevention Awards Grant to Psilocybin-AT for PTSD Pilot Study ↗ AFSP
The $107,227 early career research grant was awarded to Amanda Tamman at Baylor College of Medicine.
The relationship between cryptomarket drug purchase, social networks and adverse drug events: A cross-sectional study (Jan 2024) ↗ IJDP
"…those reporting recent cryptomarket use were more likely to report adverse LSD events…"
Horizons Northwest on December 1-3 at Portland Art Museum in Portland, Oregon will feature three days exploring Oregon's Psilocybin Services Act regulatory system, as well as national and global dialogues about the many dimensions of psychedelics.
Use promo code PALPHA-NW-15 for 15% off registration
November 27 - December 3, 2023
Pα+ Psychedelic Bulletin #150: Drug Development and Research Updates (Nov 29) ↗ Psychedelic Alpha
This Issue of the Bulletin primarily focuses on psychedelic drug development and business stories, with around 4,000 words of coverage and analysis.
Featured content in this Issue:
GH Research's Lead 5-MeO-DMT Candidate Faces Development Hiccup, Potential Hold-Up
Psychae Therapeutics Scores AUD $4.5m to Develop DMT-Based Candidate
Cybin Closes $30m Offering
Brain & Behavior Research Foundation Awards Grants to 8 'Young Investigators' Exploring Psychedelics
atai Buys Out Remainder of DemeRx's Ibogaine Asset; Announces Novel 5-HT2A Agonist Candidates
Compass Pathways Commences UK Portion of Phase 3 Trial, Officially Opens Centre for Mental Health Research and Innovation in London
Awakn Plans to Commence Enrollment for Phase 3 Study of Ketamine for Severe Alcohol Use Disorder in Q1 2024
LECTURE
Health Economics & Psychedelics, with Elliot Marseille & Jennifer Mitchell (Nov 28)↗ UC Berkeley, YouTube
The Evolutionary Origins of Psychedelics (Nov 29) ↗ TIME
A Psychedelics Boom Is Minting Environmentalists (Nov 28) ↗ Bloomberg
Manufacturing Psilocybin isn't Difficult. Building a Legal Industry Is. (Nov 27) ↗ Modern Farmer
Veterans and the New Psychedelic Renaissance. (Nov 27) ↗ DAV
Notes on a failed psychedelics ballot initiative: 5 Questions for TREAT's Jeannie Fontana (Nov 27) ↗ The Microdose
Indiana Legislative Committee Recommends Launch Of Psilocybin-Assisted Therapy Pilot Program (Nov 27) ↗ Marijuana Moment
Cybin Reports Positive Topline Data from Phase 2 Study of CYB003 in Major Depressive Disorder with 79% of Patients in Remission after Two 12mg Doses ↗ Press Release
"Recruiting for a CYB003 Phase 3 study is anticipated to begin by the end of Q1 2024."
Gilgamesh Pharmaceuticals Successfully Completes Phase 1 SAD Clinical Trial of GM-2505 ↗ Press Release
"Single IV doses of GM-2505, a novel 5HT2A receptor agonist, demonstrated psychedelic effects lasting 60-90 minutes and were well-tolerated with no serious or severe adverse events."
UPCOMING EVENTS
reMind Psychedelics Business Forum
28-29 November, Las Vegas, U.S. (info & tickets). Use Josh's code for 20% off: REMJHARDMAN20.
Horizons NW
1-3 December, Portland, U.S. (info & tickets). Use PALPHA-NW-15 for 15% off.
Psychedelics and mental health (Seminar)
7 December, Imperial College London (Zoom registration)
Rapid-Acting Mental Health Treatment Summit 
7 Jan, 2024, San Francisco, U.S. (info & tickets).
Gul Dolen wants to harness psychedelics for healing (Nov 29)  ↗ Vox
Momentum builds for psychedelic therapies for troops, vets (Nov 28)  ↗ Roll Call
'Magic mushroom' drug eased depression in study by Fitchburg institute (Nov 27)  ↗ Madison
Usona Institute is "preparing to launch a larger phase 3 study early next year", the article states.
Oregon's legal psilocybin clinics draw hundreds — mostly from out of state (Nov 29)  ↗ OPB
"The new industry is generating so much interest in psilocybin that some centers have indefinite waitlists of thousands of people."
Arizona will open a psilocybin research grant application window soon (Nov 27)  ↗ KJZZ
Indiana Legislative Committee Recommends Launch Of Psilocybin-Assisted Therapy Pilot Program (Nov 27) ↗ Marijuana Moment
Leave No Drug Behind (Nov 30) ↗ Transform
"Psychedelic drugs (or any drug), should not be treated as exceptional and more viable for decriminalisation or legal regulation simply because they are perceived to present lower risks than other drugs, be therapeutically more useful, or be somehow more spiritually significant."
'A Promethean moment': Psychedelics could be prescribed in the next few years (Dec 1) ↗ Healio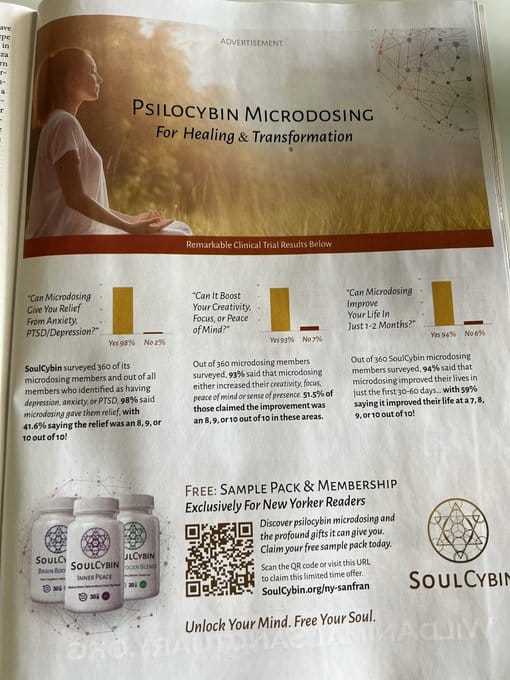 Soaring Use of Ketamine Creates a Health Care 'Wild West' (Nov 27)  ↗ WebMD
UC Berkeley, Harvard to research influence of psychedelics on society and culture (Nov 28)  ↗ CBS Bay Area
Robin Carhart-Harris studies psychedelics to understand the mind (Nov 29)  ↗ Vox
Author Mike Jay Talks Religious and Scientific Perspectives on Psychedelics at Div School Webinar (Nov 29)  ↗ The Harvard Crimson
The use of psychedelic drugs to treat mental illness is allowed in Australia, but confusion remains (Nov 29)  ↗ ABC News
Microdosing Psychedelics Could Help People With ADHD (Nov 28)  ↗ VICE
Massachusetts weighs the legalization of psychedelics — and the future of tripping (Dec 3)  ↗ Boston Globe
Will psychedelic research and the 'psychedelic renaissance' create another generational divide? (Nov 30)  ↗ Open Access Government
Veterans' access to 'life-changing' psychedelics remains criminalized: What's next in the wake of SB58? (Nov 29)  ↗ USC Annenberg Media
Wisconsin Lawmakers Introduce Bipartisan Psilocybin Research Bill (Nov 27)  ↗ Forbes
Why psychedelics produce some of the most meaningful experiences in people's lives (Dec 1) ↗ Vox
Ukrainian MP tells MEPs country should be test bed for psychedelics (Dec 1) ↗ POLITICO
Pα+ Psychedelic Patent Analysis (October 2023) (Nov 24) ↗ Psychedelic Alpha
Our monthly Psychedelic Patent Analysis provides headline figures regarding published psychedelic patent applications and grants, before diving into commentary on a select handful of patent-related actions.
MindMed Scores Psilocybin-Antidepressant Co-Treatment Patent
A Spate of PCTs Published from GH Research
Early Fruits of Cybin's Small Pharma Acquisition
Note: the monthly Psychedelic Patent Analysis is a Pα+ subscriber benefit (join today). Given that this is a new format, we're making this first issue available without a paywall.
Effort to get legal psychedelics on Mass. ballot hits signature snag (Nov 16) ↗ WBUR
"A group of activists said the campaign printed a labor union logo on their ballot sheets, violating signature-gathering regulations and potentially invalidating thousands of signatures."
Massachusetts Psychedelics Campaign To Submit 100,000 More Signatures For Legalization Ballot Initiative After Officials Discover Invalid Petition Forms (Nov 21) ↗ Marijuana Moment
"A Massachusetts campaign says it has overcome a signature collection mishap and will be submitting more than enough new petitions to force legislative consideration of a psychedelics legalization initiative before potentially putting the issue on the 2024 ballot."
Podcast: The Psychedelic Industry with Josh Hardman (Nov 23) ↗ Drug Science
"In this episode, Josh Hardman, the founder of Psychedelic Alpha, explores the multitude of challenges currently being encountered by the psychedelic industry. He engages in discussions regarding the progress of decriminalisation and legalisation initiatives, upcoming clinical trial milestones, and delves into the current state and the potential evolution of the Psychedelic industry."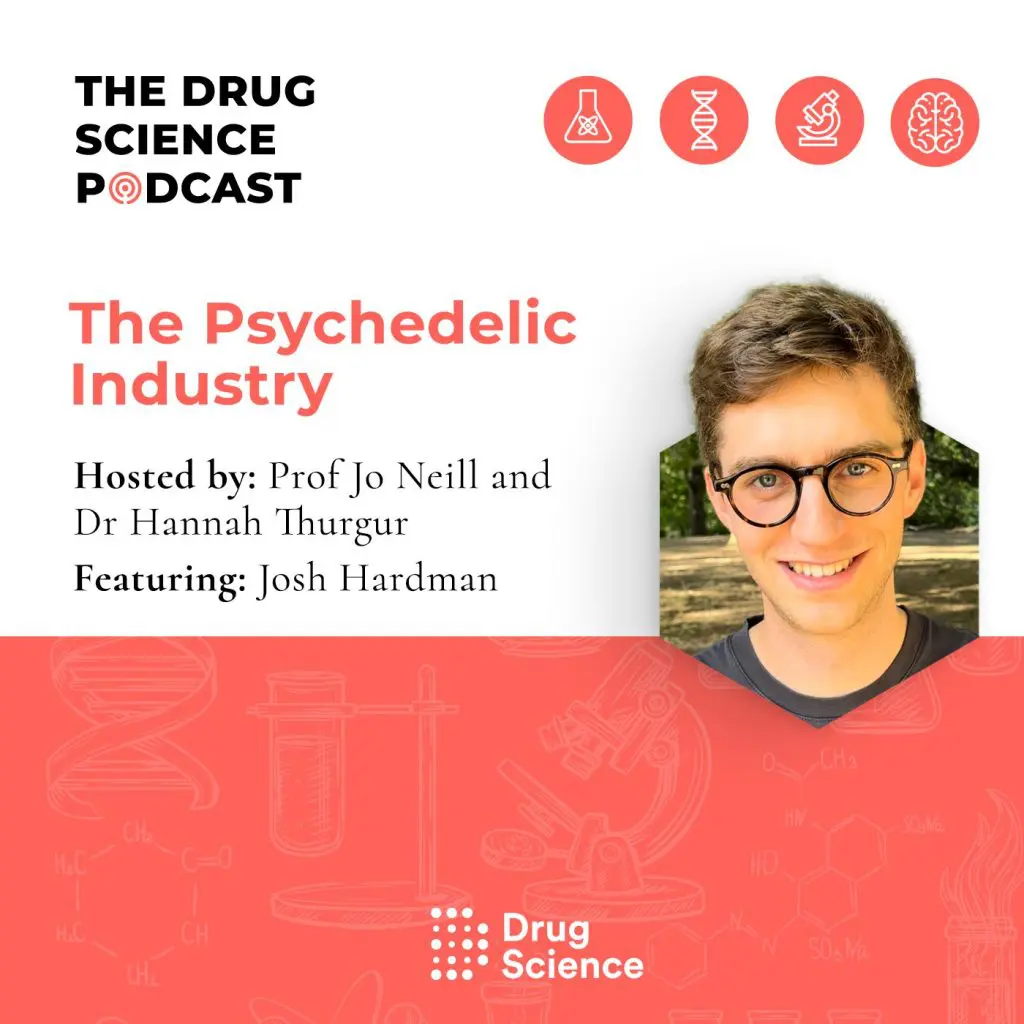 UC Berkeley's Psychedelic Clinical Trials Map (Nov 21) ↗ BCSP
Bringing Psychedelic Healing to Queer and Trans Communities (Nov 22) ↗ Lucid News
Johns Hopkins experts discuss the promise and pitfalls in studying the healing power of psychedelics (Nov 21) ↗ JHU Hub
The Israelis and Palestinians Doing Ayahuasca Together (Nov 22) ↗ VICE
Shane Mauss: Is the End of the Drug War Inevitable? (Nov 25) ↗ Reason
Gwyneth Paltrow backs use of psychedelics in mental health treatment (Nov 20) ↗ Yahoo
Bloomberg Psychedelics and Cannabis Newsletter, The Dose, Discontinued
"This will be the last issue of the Dose", reads the top of Tiffany Kary's latest issue of the newsletter that has covered the cannabis and psychedelic industries for two years.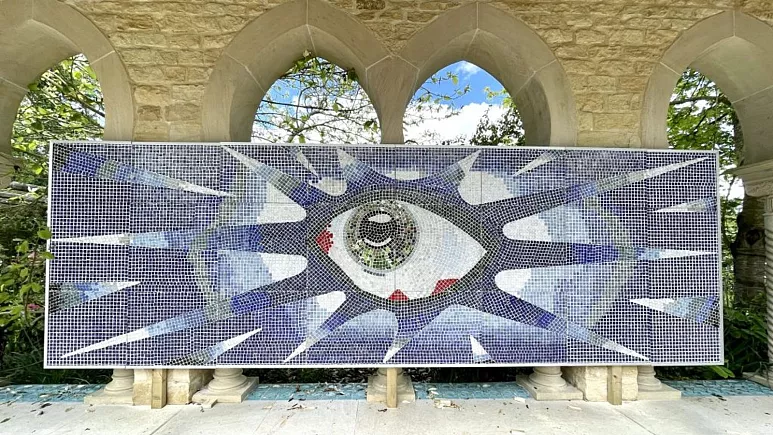 John Lennon's psychedelic pool mosaic heads to auction (Nov 21) ↗ EuroNews
Giving Teeth To Parity: New York Paves the Way for More Medicaid Managed Care Oversight (Nov 20) ↗ Behavioral Health Business
"The state of New York fined five Medicaid managed care plans a total of $2.6 million for denying claims or failing to pay for specialty behavioral health services."
Here's Governor Hochul's announcement.
Why turning a blind eye to psychedelic drugs is the wrong approach (Nov 25) ↗ London Free Press
How Psychedelic Hype Is Hurting More People Than We Realize (Nov 25) ↗ The Daily Beast
Customer Service Standards in Psychedelic Therapy: The Happy Clinic Paradigm (Nov 20) ↗ Rolling Stone
Plea for psychedelic rules reform (Nov 23) ↗ RACGP
"A new coalition of healthcare professionals wants a review of 'overly restrictive' [psychedelics] prescribing guidelines, but a GP expert says changes must be done 'slowly and carefully'."
reMind's 2023 Psychedelic Business Forum on November 28 + 29 in Las Vegas will bring together the entrepreneurs, business owners, investors, policymakers and healthcare professionals at the forefront of the rapidly evolving psychedelics marketplace.
Use code REMJHARDMAN20 for 20% off
We asked: How many psychedelics-related conferences do you expect to attend in 2024?
You answered:
None: 37%
1: 30%
2: 26%
3: 5%
More than 3: 2%
Pα+ Psychedelic Bulletin #149: Worldwide Psychedelic Policy Developments (Nov 17) ↗ Psychedelic Alpha
This Issue of the Bulletin focuses on various policy-related developments that have materialised in the past few weeks. These include inaugural hearings in the U.S. House, subcommittee meetings and forums, as well as the publication of reports and key changes to major psychedelic policy reform efforts.
In this Issue:
TREAT Retreats
Wiener Regroups: Decrim. Off the Agenda
California Psilocybin Decrim. Initiative Continues Gathering Signatures
Veterans' Affairs Subcommittee on Health Discusses Psychedelics
Canadian Senate's Subcommittee on Veterans Affairs: "The Time is Now" to Fund Psychedelic-Assisted Therapy Research
Transform Publishes a "Practical Guide" to Regulating Psychedelics
UK Government Responds to Drugs Committee's Report
More Policy News
Read the 5,000+ word Issue.
Colorado Natural Medicine Advisory Bulletin #5: October 2023 (Nov 13) ↗ Psychedelic Alpha X Vicente LLP
While some aspects of the Natural Medicine program, like cultivation and testing requirements, are more or less settled, the Board is still wrestling with some difficult questions.

The Board is attempting to strike a delicate balance between regulatory safety and program sustainability, a task that may turn out to be the most difficult one of all.

Read the latest via our Bulletin, written by Jeff Fitzgerald and Vicente LLP.
VA "committed" to studying psychedelics for PTSD (Nov 13) ↗ Axios
"Based on our assessment of the literature to date, there is still much to learn, and much yet to be understood, about the potential benefits of psychedelic compounds. Our department is not only focused on finding the best innovative treatments and cures but doing so safely." – VA assistant undersecretary for health, Carolyn Clancy
Regarding MAPS' Phase 3 program, Clancy suggested the VA's main concerns are related to a relatively small sample size and even smaller number of veterans included.
Kitchener man arrested after police raid magic mushroom store in Cambridge (Nov 15) ↗ Global News
"Waterloo Regional Police say they raided a magic mushroom store on King Street in the Preston area of Cambridge on Tuesday." The shop was reportedly part of the 'FunGuyz' chain.
Awakn Life Sciences Receives Regulatory and Ethical Approval for Phase III Clinical Trial of AWKN-P001 (Nov 15) ↗ Press Release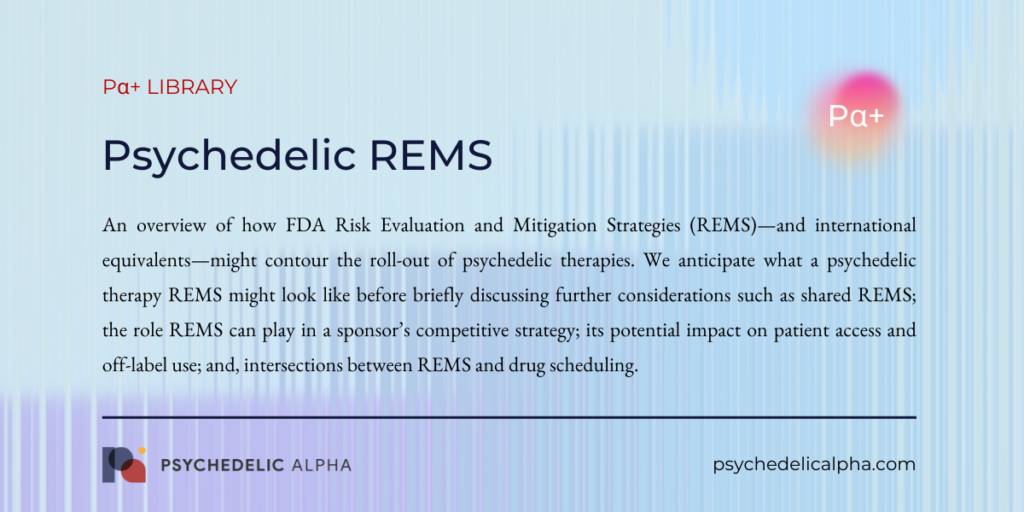 Pα+ Library: Psychedelic REMS ↗ Psychedelic Alpha
Here, we sketch out what a psychedelic Risk Evaluation and Mitigation Strategy (REMS) might look like, which should go some way to highlighting how these programs could have an outsized impact on the post-approval delivery and accessibility of these treatments.
Are Psychedelics the Future of Eating Disorder Treatment? ↗ Smithsonian
Virtual Event, Nov 16: Johns Hopkins Congressional Briefing: What's Next for Psychedelics? ↗ JHU Hub Recording
What the Beckley Waves Acquisition of Nue Life Means for the Psychedelics Industry (Nov 15) ↗ Lucid News
"I want us to be Patagonia, not Zara", Beckley Waves' Dan Love said, referring to NueCo Holdings PBC.
MDMA approval for post-traumatic stress disorder could come in 2024 (Nov 17) ↗ UPI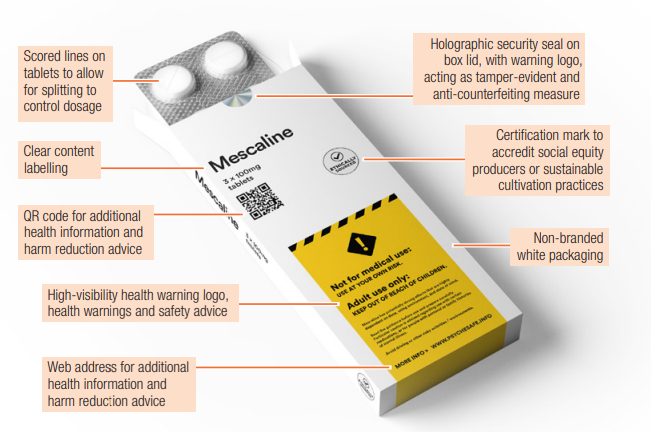 How to Regulate Psychedelics (Nov 14) ↗ Transform Drug Policy Foundation
Transform's Practical Guide is now available to download. Consider ordering a hard copy to support their work.
Giving DOI to zebrafish: A look at the Duke researchers testing how psychedelics affect the brain (Nov 13) ↗ Duke Chronicle
"[A] challenge is talking to people and saying, 'We give fish psychedelics and then look at the responses,'" Arinel said. "They ask, 'Why? Why are you giving tiny little fish larvae psychedelics? What's the point?'"
Cybin Announces Closing of Offering of Units Led by One of the Company's Largest Institutional Shareholders (Nov 14) ↗ Press Release
Grandmother and her family try mushroom tea in hopes of psychedelic-assisted healing (Nov 15) ↗ CBS
Magic mushrooms and the mind (Nov 15) ↗ The Week
"A growing number of states and cities are legalizing the use of psychedelic fungi in therapy. Some experts think that's a big risk."
For some, the drug ketamine can be a lifesaver. But recent shortages have made it hard to get (Nov 15) ↗ Salon
Compass Pathways initiates UK component of global phase 3 study of psilocybin treatment in treatment-resistant depression and launches new research center (Nov 15) ↗ Press Release
King's College London also shared news of the centre's opening.
Ketamine effectively treats depression. Do the benefits outweigh the risks? (Nov 16) ↗ National Geographic
Collaborative Initiative Brings Psychedelics Research to the Humanities at Berkeley (Nov 15) ↗ UC Berkeley
Psychosis and psychedelics (Nov 17) ↗ Aeon
Rats are getting smashed on LSD and ketamine 'for science' (Nov 16) ↗ Metro
atai Life Sciences Reports Third Quarter 2023 Financial Results and Pipeline Highlights (Nov 14) ↗ Press Release
"With a strong cash balance of $209M, we are well positioned to continue advancing our clinical programs towards key data milestones", said CEO Florian Brand.
Inaugural Psychedelic Cup fuels curiosity over magic mushrooms (Nov 14) ↗ Axios Denver
"Nearly 200 growers submitted 511 mushrooms for sampling at the competition earlier this month at Mile High Station in Denver — far above organizer Jonathan Cherkoss' expectations."
Mental health advocates fight to legalize psychedelic drugs (Nov 14) ↗ Spectrum News
University of Melbourne unveils six start ups, announces $4.5M investment in company developing psychedelic-assisted therapies (Nov 13) ↗ UMelbourne Newsroom
"Psychae Therapeutics, which will receive the $4.5 million syndicated investment, is exploring the development of medical-grade, botanically derived treatments and psychedelic-assisted therapies to treat serious mental health challenges such as PTSD, anxiety and addiction."
In crowded field of psychedelic startups, Filament CEO makes case for 'natural' drugs (Nov 13) ↗ Quartz
"More drugmakers are seeking to harness the medical potential of psychedelics for treating depression, addiction and other hard-to-treat conditions"
Michael Pollan Talks Future of Psychedelics Research at Harvard Mahindra Humanities Center (Nov 17) ↗ The Harvard Crimson
Quebec Therapists Conduct First Legal Psilocybin Group Therapy Session (Nov 13) ↗ Forbes
We Asked: In 2033, this molecule will have approvals for the most indications in the U.S.:
You answered:
MDMA (48%)
Psilocybin (44%)
LSD (4%)
DMT (0%)
Other (4%
INTRODUCING Pα+
Your one-stop susbcription for psychedelic news, analysis and interviews. Learn more and join.
Pα+: A Nue Lease of Life? Beckley Waves Acquires Struggling At-Home Ketamine Provider Nue Life Health (Nov 10) ↗ Psychedelic Alpha
Cybin Announces up to US$64 Million Offering of Units (Nov 10) ↗ Press Release
The company announces "a firm commitment underwritten offering" of around 67 million units at a price $0.45 per unit for gross proceeds of $30m. Up to an additional $34m could be raised if warrants (priced at $0.51) are exercised.
The New Plan For Psychedelic Drug Decriminalization In California (Nov 11) ↗ California Globe
"Senator Wiener to work with Republicans on a limited therapy-only focused bill"
MEPs call for EU to support research into the use of psychedelic drugs in treating mental health disorders (Nov 9) ↗ Science Business
False or Misleading Claims in Online Direct-to-Consumer Ketamine Advertising in Maryland (Nov 7) ↗ JAMA
Psychedelics Will Help America's Mental Health Crisis — If the FDA Lets Them (Nov 9) ↗ American Institute for Economic Research
The AIER, a 'conservative and libertarian free-market think tank' published a short article on psychedelics for mental health illness.
The bent of the article is that "it's time for the FDA to decide" whether to 'generate an approval process for psychedelics." But this seems to hinge on a misunderstanding of FDA's draft guidance on clinical investigations involving psychedelics which does not seek to establish a separate approval pathway for psychedelics.
Opinion: The Case for Ibogaine: Kentucky's Opportunity to Lead in the Fight Against Opioid Addiction (Nov 8) ↗ Newsweek
by Rick Perry.
A Harvard-affiliated hospital is testing magic mushrooms on dying patients (Nov 10) ↗ STAT
Therapeutic Use of Psychedelics in Treating PTSD and Depression Among Veterans (Nov 8) ↗ RAND Blog
The Time is Now: Granting equitable access to psychedelic-assisted therapies (Nov 8) ↗ Senate of Canada
"…the Subcommittee is recommending the immediate implementation of a robust research program funded by VAC and the Department of National Defence (DND) in partnership with Health Canada, the Canadian Institutes of Health Research, and all other relevant partners."
Why We Need to Regulate Psychedelics (Nov 10) ↗ Transform
"This is an edited extract from Transform's How to Regulate Psychedelics: A Practical Guide – by Steve Rolles and Ester Kincová – now available to buy in print. This will be published on Nov 14th! Register for the launch webinar here."
What If Psychedelics' Hallucinations Are Just a Side Effect? (Nov 8) ↗ The Atlantic
Funding for Research on Psychedelics Is on the Rise, Along with Scientists' Hopes for Using Them (Nov 10) ↗ Scientific American
'Is This Hell?' The Pilot Accused of Trying to Crash a Plane Tells His Story. (Nov 10) ↗ NYT
Exploring psychedelics: Understanding variability in treatment responses (Nov 11) ↗ Eureka Alert
Low-dose psilocybin sex-dependently enhances fear extinction in adult rats – Abstract PSTR162.03
Differential modulation of threat assessment by psilocybin and DMT – Abstract PSTR162.02
The effect of the psychedelic psilocybin on nicotine dependence behaviors in preclinical models – Abstract PSTR105.08
Ukraine: Ecstasy and mushrooms to fight war trauma (Nov 6) ↗ DW
San Diego clinical trial tests psychedelics to treat PTSD (Nov 6) ↗ Axios
Minnesota's New Psychedelics Task Force Holds Its First Meeting As Lawmakers Plan Reform Legislation (Nov 6) ↗ Marijuana Moment
Psychedelics can have enormous benefits, but the risks shouldn't be ignored (Nov 10) ↗ Vox
The benefits of medical psychedelics: 'For many people, one supervised trip resets everything' (Nov 8) ↗ Irish Independent
Psychedelics may soon be available — sort of — to treat vets with PTSD (Nov 8) ↗ Military Times
Denver Psilocybin Mushroom Dispensary Isn't Trying to Hide (Nov 9) ↗ Westworld
'The Top Line': A look at psychedelics and the next frontier of mental healthcare (Nov 10) ↗ Fierce Biotech
Visit The Psychedelic News Feed Archives