In the first of a series of interviews with the trailblazers of the psychedelics industry, we spoke to Ronan Levy: Founder & Executive Chairman of Field Trip Health, Inc.
Field Trip is a mental wellness company focussing on psychedelics and psychedelic-enhanced psychotherapy. In February 2020 they closed their Series A funding round, having raised $8.5m.
We pitched Ronan a variety of questions about Field Trip, as well as some broader questions about investing in the space.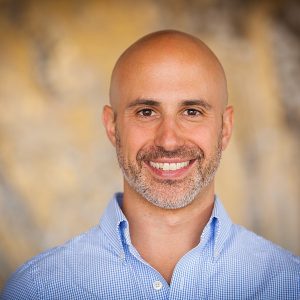 PA: Why did you get involved in this sector?
RL: There were a variety of reasons that we got involved in the psychedelics sector. Certainly, our experience in helping to build the Canadian medical cannabis industry, and the incredibly positive impact medical cannabis has had on Canadians suffering with a variety of chronic health conditions, opened our eyes to the potential of stigmatized medicines such as cannabis and psychedelics.
Secondly, even though the applications of psychedelics extend beyond mental health, we see psychedelics as a way to have a profoundly positive impact on mental health at a time when solutions for mental health challenges (as well as for finding ways to improve mental wellbeing for everyone) are urgently needed. Finally, speaking personally, I've done a lot of work with therapists and coaches to enhance the quality of my life and I saw psychedelics as a way to bring that conversation and that opportunity to a greater number of people.
PA: How has your experience in the Cannabis sector informed Field Trip's strategy and direction? What are you wary of as the sector expands?

RL: Our experience in the cannabis industry certainly helped frame our thinking around psychedelics, because it gave us an intimate knowledge of what needs to be built from an infrastructure perspective to support a new therapeutic modality, such as the coming psychedelic renaissance. That's why our first and primary focus is on clinics. Whatever the future of psychedelics looks like, clinics that are purpose-built to support psychedelic medicine, like our Field Trip Health centres, will be essential to making psychedelic therapies available to a large number of people, and ensuring the viability of the industry. Beyond that, investing in research in other psychedelic molecules beyond MDMA and psilocybin, as well as research in scalable cultivation of plant-based psychedelics, is going to be necessary to ensure a robust availability of treatment options. For these latter reasons, we launched Field Trip Discovery, our drug development division, and Field Trip Blue, our research and cultivation facility in Jamaica. 
PA: How will the psychedelic sector's impact on people's lives differ to that of the cannabis industry?
RL: Despite some obvious similarities between cannabis and psychedelics —  primarily plant-based medicines; largely stigmatized for political reasons; by and large safe and non-addictive — the impact cannabis and psychedelics will have on people and our society are substantially different.
Cannabis is a wonderful medicine for helping manage symptoms associated with various chronic conditions but, by and large, it's not remedy/cure for any of those conditions. It's also a medicine that can largely be self-titrated and managed by patients by themselves. Psychedelics, on the other hand, represent a real remedy for a variety of mental health conditions. For instance, in the Phase 2 MAPS trial, MDMA was shown to resolve ALL symptoms associated with chronic, severe PTSD in close to 70% of patients. Similarly, psilocybin has been shown to reduce or eliminate depression and anxiety symptoms for up to 5 years. These kinds of results make psychedelics much more like a cure to mental health conditions, as opposed to tools to manage symptoms.
Another distinction between cannabis and psychedelics is that we do not foresee a future (at least in the short or medium term) where people will be able to self-titrate psychedelics. Instead of a dispensary, take-home model like cannabis, psychedelics will need to be administered in controlled therapeutic settings by licensed medical professionals. 
PA: What's lacking in the public discourse surrounding psychedelics?
RL: One of the biggest challenges in the psychedelics space is helping the general public see past the recreational applications of psychedelics and help them see the therapeutic potential. In the cannabis industry, it was my impression that most people saw medical access to cannabis as just an excuse for medically sanctioned recreational use. Very often in conversations about psychedelics, people have that same impression. As I've witnessed first hand, however, the therapeutic use of cannabis and psychedelics is the most pronounced application and thus people asking "how big is the recreational market for psilocybin?" is a question I'm becoming weary of.  
PA: What would you say to those looking to invest in this nascent space?

RL: If you're looking at investing in the psychedelics industry, my advice is to choose wisely and do your due diligence. There are a handful of companies that are being built by accomplished teams with a track record of fundraising and operational success, with clear business models and missions. If you're going to invest, invest in those companies. With increasing frequency, however, there appear to be companies are looking simply to trade on the excitement around the industry. Try to avoid those.
PA: Why did Field Trip decide to begin its research with psilocybin, specifically?
RL: Field Trip Blue is focussing on psilocybin mushrooms for 2 primary reasons: (1) there are 200 or so species of psilocybin producing fungi, many of which have not been studied with any degree of rigour. As we have seen in cannabis and the discovery of 100+ novel cannabinoids each of which have therapeutic potential, we foresee rigorous research on psilocybin mushrooms leading to the discovery of a variety of new molecules with therapeutic potential; and, (2) even though we expect that access to psychedelics will only be available through controlled, therapeutic settings, we do believe that a market for the fungal biomass (the mushroom itself), as opposed to synthetic forms of psilocybin, will emerge. We want to have developed best-in-class SOPs and protocols for large scale cultivation that meets all analytical testing requirements so we can avoid the scaling challenges that emerged in the cannabis industry. 
PA: What are you most excited about for Field Trip's future?
RL: I am most excited by the chance to profoundly and positively change the world through psychedelics. There are entrepreneurs like Elon Musk, Jeff Bezos and Richard Branson, whose ambitions and businesses (if successful) will fundamentally change the experience of all humanity for the better and I see Field Trip and the psychedelic renaissance as the best opportunity I've had to create an impact that will be on par with those visionaries.
Join our Newsletter
Get our interviews delivered to your inbox by signing up to our newsletter.