Earlier this month, Tim Ferriss—one of the world's most popular podcasters—interviewed MAPS founder and executive director Rick Doblin.
During the interview, we learned about the Multidisciplinary Association for Psychedelic Studies (MAPS) Capstone Challenge, which seeks to push the promising MDMA-assisted psychotherapy for PTSD trials across the finish line, to ultimately achieve FDA approval.
Since the interview, Ferriss has provided more details of the funding on his blog, in which he shares his bullish outlook on the therapeutic promise of psychedelics more broadly.
Ferriss is clearly excited about the prospects of psychedelics in the treatment of mental health disorders. "There is a clear path for making MDMA a legal medicine for millions of people who are suffering," he explained with regard to the MAPS trial.
The MAPS Capstone Challenge will provide $30 million funding toward the completion of studies leading to FDA approval of MDMA-assisted psychotherapy for PTSD. MAPS has already raised $10 million, with another $10 million 'challenge grant' to be unlocked if MAPS are able to fundraise $10 million by September 10th, 2020.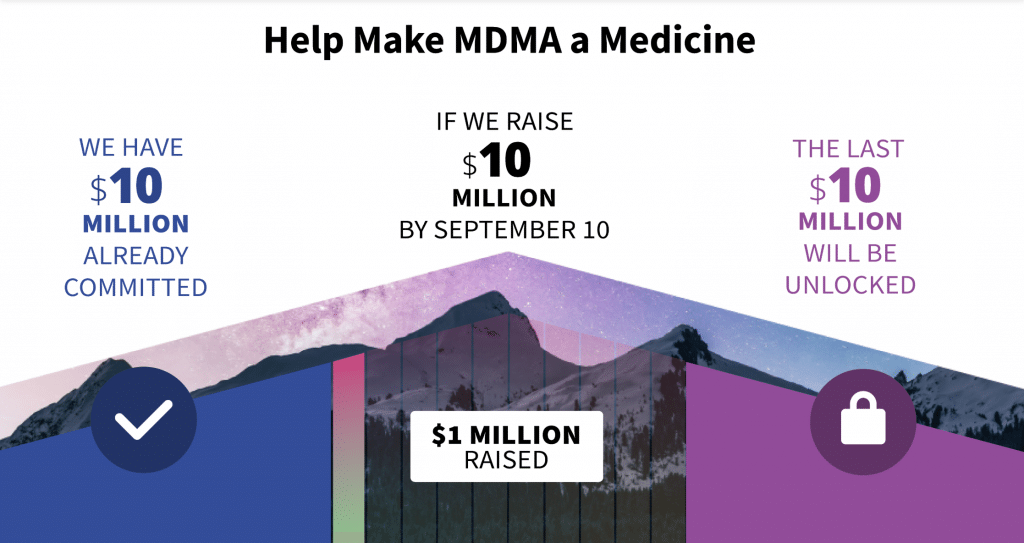 Putting his money where his mouth is, the entrepreneur, investor, author and popular podcaster has helped to organise a $10 million challenge grant for MAPS with the Psychedelic Science Funders Collaborative (PSFC), contributing $1 million himself. Other contributors include Blake Mycoskie, founder of TOMS.
As Ferriss writes, succeeding on this specific use-case of MDMA for PTSD may set a precedent, and "open the door for dozens of other therapeutic compounds, including psilocybin."
As such, Ferriss views MDMA-assisted psychotherapy for PTSD as the lead domino in the mainstreaming of psychedelic therapies.
You can learn more about the grant, and contribute to the fund, here.