Panel: Two Psychedelic VCs Reflect on 2022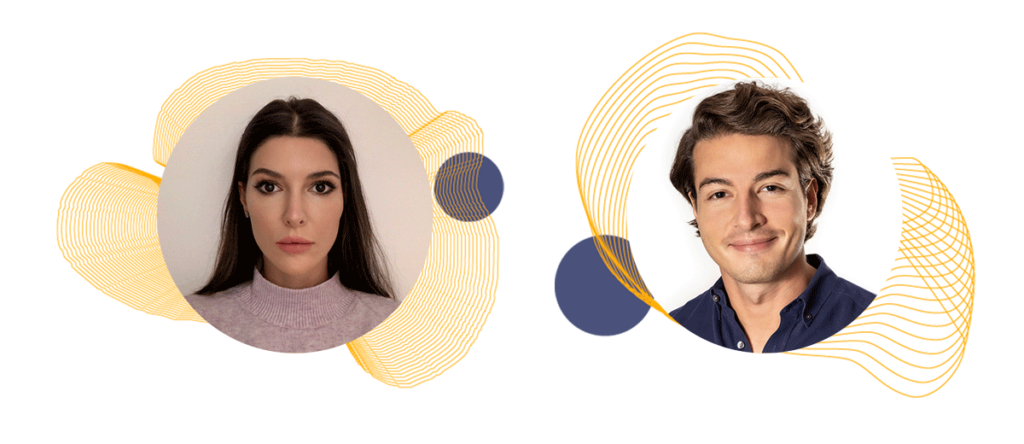 While regulators, policymakers and the public appear to be warming up to psychedelics, investment has cooled off significantly in the past year or so. This 'reality check' or 'overdue market correction' seen in the psychedelics sector is a concentrated reflection of macroeconomic pressures combined with unrealistically rich valuations of early-stage, risky companies. When money dries up, the balance of power between investors and founders skews in favour of those with cash left to deploy ("dry powder", as it's known).
We spoke with Partners at two psychedelics funds to understand how they're making sense of 2022, as well as what 2023 might have in store…
Part of our Year in Review series
Can you sum up 2022 in the psychedelics space in just one sentence?
Clara Burtenshaw: 2022 has been a year of significant clinical progress across the psychedelic space juxtaposed with a harsh economic reality check. 
Tim Schlidt: An overdue market correction.
How are you supporting your portfolio companies through this challenging
Economy?
Clara Burtenshaw: Crucially in a downturn, we are focussed on ensuring companies have sufficient runway to meet inflection points. We are working with our founders on fundraising, cost-efficiencies and fostering partnerships that aid business development. A strong team is essential throughout a company's life-cycle, so we have continued to support our portfolio companies with recruitment, sales, operations, and board support. We enjoy rolling-up our sleeves to help our founders where we can add value.  
Tim Schlidt: We intentionally kept a sizable portion of our fund in reserve in case a recession like the one we are bound to experience were to occur. We are therefore now providing follow on capital to our portfolio to help extend cash runway through these turbulent times.
What advice would you give to psychedelics companies looking to fundraise right
now and into 2023?
Clara Burtenshaw: The companies with the best talent, products and positioning will continue to be able to raise capital but we believe the depressed funding environment will continue into 2023. Companies can no longer raise $10 million seed rounds with only a deck and the assumption that demand will be there in the future. Venture firms still have significant dollars to deploy but will be more selective/risk averse about doing so. 
Tim Schlidt: Biotech companies don't die from dilution. They die from being underfunded. 
Also, make sure to have at least six months of cash runway when you kick off discussions for your next financing.
Beyond drug discovery and development, what other types of psychedelics
companies are you interested in looking at?
Clara Burtenshaw: We are always looking for opportunities to unblock bottlenecks and to improve health equity. Healthcare is moving towards digital wards and psychedelics present an opportunity to use digital therapeutics to provide access and scalability. We anticipate an influx of companies providing clinics, therapists and complementary technologies to address the increased demand for treatments following approval of psychedelic treatments. To support further implementation and eventually reimbursement a standardized approach to the collection of real world data will also be required and technology can play a role here. Such technologies may have application beyond psychedelics and serve to aid the shift towards a more precision oriented approach to psychiatry. 
Tim Schlidt: We remain keen on tech-related opportunities that will assist in the scale up of psychedelic infrastructure. Also, if scalable care delivery models with attractive unit economics emerge we will be very interested in investing in those
What are you expecting to see in 2023?
Clara Burtenshaw: 2023 should be a critical juncture for psychedelic medicine. MAPS's MDMA assisted psychotherapy for post-traumatic stress disorder completes a second phase III trial and if the results support the findings of the first phase III trial the FDA will evaluate this treatment for approval. Commercialisation of this treatment and the development of best practice and risk mitigation strategies will be pivotal in providing practical experience, education and data for the medical community. We enter 2023 with the most accommodating regulatory system and greater social and political support than the industry has arguably ever had, but this is set against the toughest macro economic environment in the last decade. Companies will require innovative and efficient solutions to scale in this landscape. 
Tim Schlidt: 2023 will see more M&A and consolidation as distressed companies with strong IP get acquired by larger, well-funded players. Furthermore, we anticipate we will see a wave of defaults or financings at distressed valuations as companies with weak IP or little technical differentiation burn through the remnants of the easy capital they raised in late 2021 and early 2022. A byproduct of this wave of bankruptcies will be that the often discussed coming IP war may not come to pass as many companies will lack the capital to prosecute potential IP infringement.
Part of our Year in Review series
This content is part of our 2022 Year in Review, which looks back at the past year through commentary and analysis, interviews and guest contributions.
Receive New Sections in Your Inbox
To receive future sections of the Review in your inbox, join our newsletter…