Today, atai Life Sciences became the third psychedelics company to list on the Nasdaq, with many spectators expecting the event to precipitate a rising tide for the broader market in the coming weeks.
Cybin, meanwhile, is set to target two anxiety disorders via the development of its CYB004 molecule.
Elsewhere, California's decriminalization bill is set to be heard in the State Assembly Public Safety Committee in two weeks' time.
Atai IPOs on Nasdaq
After months of anticipation, atai Life Sciences today listed on the Nasdaq under ticker symbol ATAI.
15 million common shares were listed at $15.00 each, while the vast majority of shares will be retained by insiders.
Upon trading, the price shot up to $21, representing a c.40% increase to the IPO price. The stock closed at $19.45.
Some expect atai's listing to buoy the broader sector, which will now be put to the test. This week, we're polling our newsletter subscribers on whether they expect this to be the case, using the PSYK ETF as a proxy.
Thus far, the thesis appears unfounded, as most companies in the sector traded lower at market close.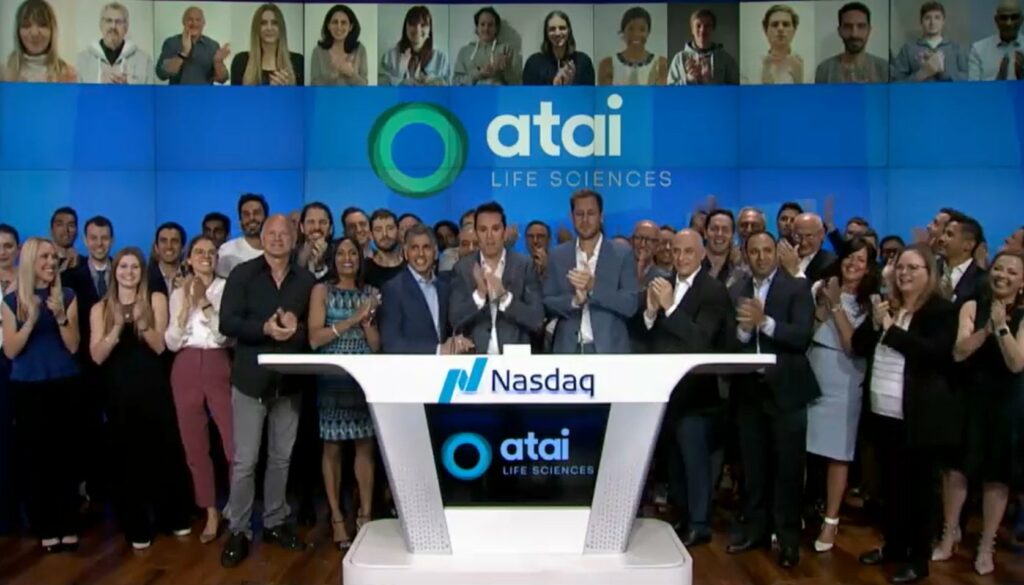 Cybin Targets Anxiety Disorders
This week, Cybin announced that it has selected social anxiety disorder (SAD) and generalized anxiety disorder (GAD) as initial target indications for CYB004, the company's proprietary psychedelic molecule.
Existing literature, based on a number of studies, suggests psychedelics may be effective in addressing anxiety disorders (see Muttoni et al., 2019, for a review). For example, studies have suggested that psilocybin-assisted psychotherapy may be efficacious in treating anxiety associated with life-threatening cancer (e.g., Griffiths et al., 2016; Ross et al., 2016).
MAPS, meanwhile, has been evaluating MDMA-assisted psychotherapy as a potential treatment for social anxiety in autistic adults. The results of a Phase II study can be found here, and the clinical trial registry entry is here.
By seeking to address SAD and GAD, Cybin is setting its sights on significant areas of unmet need. SAD is estimated to affect between 3% and 6% of US adults. 1 in 13 adults globally suffers from GAD, meanwhile.
Just under two months ago, the Toronto-based company selected alcohol use disorder – another indication with high prevalence – as the initial target indication for CYB003, a deuterated psychedelic tryptamine.
Other Headlines
California Bill to Decriminalize Psychedelics Slated for June 29th Hearing
California Senate Bill 519, which would decriminalize psychedelics in the most populous of the 50 states, is set to be heard in the California State Assembly Public Safety Committee on the 29th of June.
Democrats appear divided on the issue, with the Bill's author Sen. Scott Wiener explaining:
"If the bill doesn't make it through the Assembly, we will try again," Wiener said. "The issue is not going away, and sometimes it takes a few tries to get a bill through."
Join our newsletter to have our Weekly Bulletin delivered to your inbox every Friday evening. We summarise the week's most important developments and share our Weekend Reading suggestions.