The psychedelic renaissance has already been catalysed by a number of Breakthrough Therapy Designations from the U.S. FDA. Now, other national regulators are demonstrating interest in accelerating psychedelic drug development, with a fresh programme in post-Brexit UK representing a new 'fast-track' route. This week we learned that London-based Small Pharma is the first psychedelics company (to our knowledge) to receive such a designation in the country.
Elsewhere, COMPASS Pathways scored a fourth patent, this time covering a hydrate formulation of psilocybin that is distinct from the anhydrate form used in its lead candidate, COMP360. The company also announced promising results from an investigator-initiated group psilocybin therapy study. Anticipation continues to build for the company's Phase IIb readout, expected later in Q4.
Our Weekend Reading section is chunkier than usual today as we cover a number of topics including the UK Prime Minister Boris Johnson's comments on rescheduling psilocybin, and setting the record straight on the decline in psychedelic research in the 1960s and 70s.
UK Regulator Hands Fast-Track Designation to Small Pharma's DMT Candidate
Yesterday, London-based Small Pharma announced that it has been granted a fast-track designation from a UK regulator for its DMT lead candidate. The UK Medicines and Healthcare products Regulatory Agency (MHRA) – the country's equivalent of the FDA – granted Small Pharma's SPL026 candidate an Innovation Passport Designation via a relatively new Innovative Licensing and Access Pathway (ILAP) program.
In a similar manner to the FDA's fast-track designation, the ILAP aims to accelerate time to market and facilitate patient access to emerging novel treatments. The ILAP connects other key stakeholders in the drug development and roll-out process, including the country's National Health Service (NHS) and the National Institute for Health and Care Excellence (NICE). The program was touted as a way to encourage the development of innovative medicines in the UK post-Brexit.
Psilocybin Alpha understands that Small Pharma's DMT candidate is the first psychedelic to receive this designation since they began being issued in Spring 2021.
Small Pharma presumably hope that this designation will catalyse the development of its lead candidate, SPL026, for the treatment of Major Depressive Disorder. The DMT-assisted therapy entered clinical trials at the start of this year, with topline results expected H1 2022.
Investors seemed optimistic, too, with the company's share price jumping c.60% on the news after months of steady decline.
COMPASS Scores Fourth Patent; Shares Promising Psilocybin Group Therapy Data
On Tuesday, the USPTO granted COMPASS Pathways' fourth U.S. patent. This latest patent covers 'Form A hydrate,' which is distinct from the anhydrate psilocybin covered in the company's synthetic psilocybin patents thus far.
US Patent No 11,149,044 covers:
Composition claims to the alternative crystalline psilocybin
Pharmaceutical formulations containing crystalline psilocybin
Methods of treating major depressive disorder (MDD) with the crystalline psilocybin
Psilocybin Alpha's editor-at-large for IP-related matters, Graham Pechenik, identified the patent earlier this year when it was originally published. At this time, the patent had already been allowed and as such the official granting of the patent earlier this week was to be expected.
The news boosted the company's stock price, which jumped around 7% following the announcement. Though, this in the context of a c.29% decline in CMPS' stock price year to date.
 ***
The company also announced results form an investigator-initiated open-label study of its COMP360 psilocybin therapy for depression in cancer patients. Importantly, the psilocybin therapy was conducted in small groups (2-4 patients), as opposed to individually as is the case in the company's Phase IIb study.
Headline results of this investigator-initiated study, which included 30 patients and was conducted in Maryland USA, include a remission in major depressive symptoms for 50% of participants. This effect was durable at the 8-week follow-up period.
Given this was an open-label trial, we should (of course) acknowledge that these results likely incorporate a significant expectancy bias, a point made by the company itself in the associated press release.
However, the apparent efficacy of the therapy in a group setting has been heralded as a promising revelation by a number of researchers in the field, including Robin Carhart-Harris. Group therapy would reduce costs associated with administering these labour-intensive therapies, potentially increasing their scalability in real world settings.
Many in the space are now eagerly anticipating a data readout of COMPASS' own study of COMP360 for treatment-resistant depression (TRD), which is expected later in Q4 2021 (perhaps in November).
UK PM Boris Johnson to Consider Rescheduling Psilocybin
Earlier this week, news broke that UK Prime Minister Boris Johnson is set to "consider calls to legalise magic mushroom drug psilocybin" (BBC).
The BBC headline, which featured the word 'legalise,' overstates the proposed change which is a rescheduling rather than legalisation.
During Prime Minister's Questions (a weekly fixture in UK Parliament where MPs pitch questions to the PM), conservative MP Crispin Blunt urged Johnson to reschedule psilocybin to enable further research into the drug's therapeutic potential.
In response to the question, the Prime Minister said that he would get back to Blunt "as soon as possible." His full response to Blunt was as follows:
"I can say that we will consider the Advisory Council on the Misuse of Drugs recent advice on reducing barriers to research with controlled drugs such as the one he describes, and we will be getting back to him as soon as possible." (watch here).
Speaking to the Express last month, Crispin Blunt claimed that the Prime Minister had assured him in May that psilocybin would be rescheduled. However, no such action has yet occurred.
Analysis from the UK Conservative Drug Policy Reform Group
In the UK, controlled drugs are classified under the Misuse of Drugs Act 1971 into Class A, B or C, which indicates the criminal penalties for possession and supply. The Act is designed to be flexible but in essence restrictive; within it is contained a clause whereby, when this can be achieved without widening their accessibility for misuse, allowances must be made to permit the use of these substances in medicine. As such, controlled drugs are scheduled under the Misuse of Drugs Regulations 2001.
Compounds within Schedule 1 (like psilocybin, DMT, LSD, and MDMA) are the most tightly controlled, requiring numerous expensive and difficult to obtain licenses, as well as increased burdens of time and strict rules regarding transport and storage.
It is of course exciting to hear the Prime Minister Boris Johnson saying in the House of Commons that he will consider the evidence for the rescheduling of psilocybin as to facilitate medical research in the UK, but in the context of the Home Office's position regarding psilocybin we know that this must be presaged by continued engagement with the realities of the regulations by Ministers to get this right.
At the CDPRG, via our ongoing Psilocybin Rescheduling Project which has led us to this point, we continue to facilitate Ministerial meetings and parliamentary procedures to enable the first review of the evidence of psilocybin's harm and medical and scientific utility in the UK. We have been able to achieve this move towards sensible drug policy in the UK through the support of our investors and collaborators.
If you would like to find out more or play a part in the campaign you can connect with CDPRG here.
Was it all Leary's Fault? Thalidomide, RCTs, Sandoz and 'the End' of Psychedelic Research
A common narrative around the crackdown on psychedelic research in the latter half of the 20th Century focuses on their association with the counterculture and folks like Timothy Leary, with Nixon's War on Drugs' representing a death knell.
In this narrative, the passage of the Controlled Substances Act (CSA) in 1970, and the resultant scheduling of psychedelics alongside heroin and cocaine, marked the end of any meaningful clinical research into psychedelics.
However, historians and commentators – presumably frustrated by this reductionist history – have sought to complicate this narrative by foregrounding other (arguably less exciting) reasons for the precipitous decline in psychedelic research.
A new journal article by Wayne Hall contributes to this effort by revisiting the history of psychedelic research in the 1950s, 60s and 70s in North America.
Hall foregrounds a confluence of factors that contributed to the abandonment of psychedelic research in psychiatry, which may be parsed out into three (interrelated) strands…
Feds Tighten Controls on Pharmaceutical Research
Following the Thalidomide disaster in 1963 (seven years prior to the passage of the Controlled Substances Act), pharmaceutical research became much more closely regulated via changes in U.S. Federal legislation.
This fundamentally changed the way that clinical research was undertaken in the U.S., with clinicians no longer able to conduct clinical research on an unapproved drug outside of a formal trial or without ethics committee approval.
Gone were the days of testing new drugs on long-stay residents of mental hospitals and making deductions about their safety and efficacy via observation. Under the new regime, the FDA required a formal Clinical Trial Notification, replete with preclinical evidence suggesting safety and potential efficacy.
This increased the barrier to entry for clinical research on unapproved drugs across the board, including in the field of psychedelics.
Note: Katherine Bonson has written extensively on this topic.
The Primacy of the Randomised Control Trial
This new FDA regime assessed a drug's safety and efficacy in treating a specified disorder via randomised control trials (RCTs), where those receiving the drug are chosen at random from the study participant pool and their outcomes compared with those receiving an alternative intervention or placebo.
LSD research(ers) clashed with this methodology on both theoretical and practical levels (see Matthew Oram's work for further discussion). One of the key incompatibilities between controlled trials and LSD-based therapies involved the difficulty of 'blinding' participants or clinicians: it's quite obvious if one's taken LSD vs. a placebo.
This apparent incompatibility frustrated many LSD researchers and their funders.
Furthermore, when controlled trials of psychedelics were conducted, their results were often much less positive than earlier uncontrolled reports by the likes of Osmond and Hoffer.
Sandoz Cuts the Supply
In 1965 (five years prior to the Controlled Substances Act), pharmaceutical juggernaut Sandoz halted production of psychedelics like LSD, which it had previously been providing for research purposes.
The company was concerned about the reputational risk that came with supplying LSD for research, largely due to Leary's advocacy of extra-medical uses of the drug and increasingly negative media coverage. By turning off the tap of LSD supply, only those researchers working at universities and funded by the National Institute of Mental Health were able to access LSD for research purposes.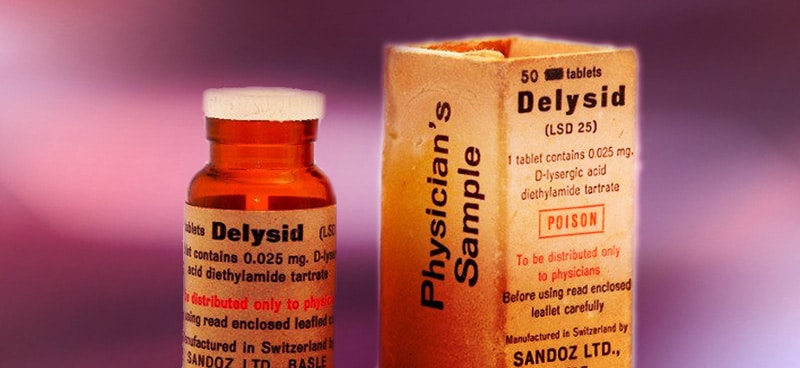 A Confluence of Factors
Hall does acknowledge that negative media coverage of LSD in the mid-60s was a contributing factor to the demise in research. Negative media coverage led to its banning in California, for example. The media focused on 'bad trips', psychoses, accidental deaths and suicides.
Hall is keen to note that advocates of psychedelics went beyond Leary ("a bogeyman for many new psychedelic researchers"), with pro-psychedelic sentiment found across pop culture such as in the music of The Doors and the Beatles. Hall juxtaposes this mid-1960s backlash against LSD to the popular media coverage of the therapeutic use of LSD in the 1950s and early 60s… perhaps not dissimilar to the articles we see today surrounding psychedelic medicine.
But, his key point is that the three core factors outlined above were largely in motion prior to the passing of the Controlled Substances Act, which is perhaps the most often-cited reason for the drop in psychedelics research.
Hall goes further, though, suggesting that the Controlled Substances Act did not stop psychedelic research in 1970, as is commonly suggested. Rather, the NIH continued to fund FDA-approved clinical trials of LSD well into the 1970s, such as those at Spring Grove Hospital which were funded by the State of Maryland until 1979.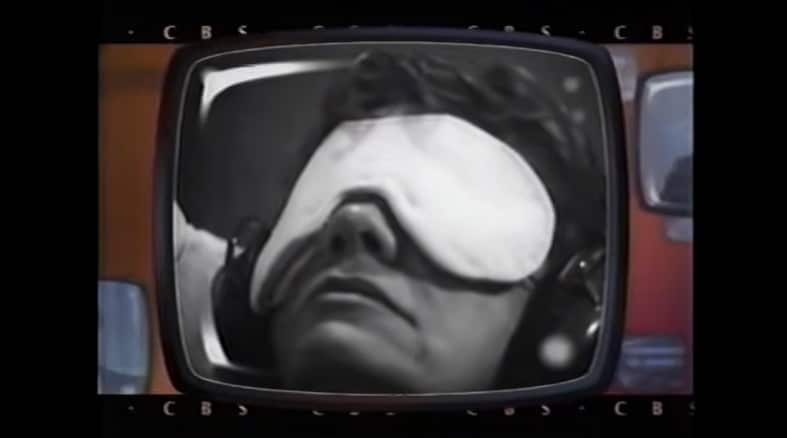 Lessons Learned?
Many of the contributing factors to this 'first' demise in psychedelic research are still present today, including difficulties surrounding the blinding of participants or the availability of effective placebos. We also see much of the same (over-)exuberance among advocates of psychedelic medicine, which Hall is clearly concerned about.
He is also keen to warn against psychedelics following the same path as medical cannabis, arguing that such policies "would enable the medical use of psychedelics to get well ahead of any evidence on their efficacy and safety for common psychiatric indications." Others might argue that Hall is minimising existing evidence from Phase II and III trials, which many advocates believe should be sufficient for their inclusion in compassionate access programmes, at the least.
Hall's article might also encourage us to remember that expectancy effects and small-study effects tend to dampen the efficacy of new drugs when they transition from clinic to the real world.
The Telegraph's Suzanne Moore Spends a Day with Amanda Feilding
In this piece, journalist Suzanne Moore spends a day at Beckley Park, "a Tudor hunting lodge surrounded by three moats," or: Amanda Feilding's family home.
Here's an excerpt:
Feilding herself loves LSD as 'the purest and cleanest of them all'. She finds 'MDMA rather shallow. And I worry about ketamine as possibly addictive.' She has no time for opiates at all.

In order for Feilding to be taken seriously in the scientific world, she had to have a game plan. As she herself acknowledges, 'I have no letters after my names. As a single female, how can I change drug policy?' And so, 'I became a foundation. I knew I had to gather top scientists around me.'

Her attempt to change drug policy is political – 'We need a new regulatory framework that is to everyone's benefit' – but she says, 'I am not a political person. I would love to be inspired by politics. I would love to have a good talk with Boris. If anything we are cutting ourselves out of an exploding industry.'
Join our newsletter to have our Weekly Bulletin delivered to your inbox every Friday evening. We summarise the week's most important developments and share our Weekend Reading suggestions.