A Perspective on Providers: Scaling PAT in a Time of Therapist Shortages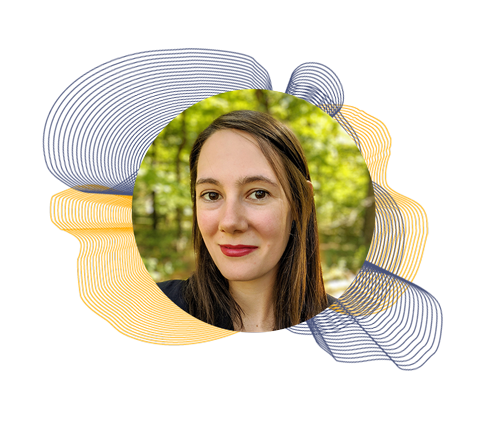 Director of Program Operations, BrainFutures
Part of our Year in Review series
Jazz Glastra is the Director of Program Operations for BrainFutures, a nonprofit organization committed to expanding access to innovations that improve mental health and brain fitness.
Here, she provides a short account of the critical shortage of mental health providers in the U.S. and suggests ways in which the psychedelic ecosystem might sustainably certify and incentivise psychedelic-assisted therapists in this context.
MDMA-assisted therapy (MDMA-AT) is widely expected to become a legal medical treatment option in the United States sometime in 2024, but legal approval does not automatically mean this treatment will become available to patients as a practical matter. If widespread clinical access to MDMA- and other psychedelic-assisted therapies is at the top of the mountain—a goal the field should look forward to achieving—we may find that FDA approval represents base camp: an important milestone, but a long way from the summit.
Based on our research in the emerging field of psychedelic-assisted therapy,1 BrainFutures believes that psychedelics enthusiasts are rightfully hopeful2 about the impact that psychedelics could have on behavioral health outcomes in the years ahead. On the other hand, as psychedelic-assisted therapy is integrated into behavioral healthcare, it won't be exempt from the problems plaguing this system. One of the most pressing issues is the dire shortage of mental health providers, especially those who accept insurance.
Demand for mental health services has increased sharply since the start of the pandemic, leading to long wait times for care and a critical shortage of mental health providers. 90 percent of psychotherapists surveyed by Psychology Today reported increasing demand for their services since the arrival of Covid, and one hospital in Massachusetts had a wait list of 880 people for psychiatric services last summer. The crisis is even more acute for people of color who wish to seek care from someone sharing their identity since BIPOC providers are scarce.
All of this is important context for the arrival of psychedelic-assisted therapy in behavioral health settings. It is likely that the therapist shortage will be even worse for psychedelic-assisted therapy due to the need for specialized training. Crucially, drug developer MAPS Public Benefit Corporation (MAPS PBC), which is widely expected to be first to market with a psychedelic medication, anticipates that the FDA will require MDMA therapists to graduate from its own MDMA Therapy Training Program.
To date, MAPS has trained about 3,000 therapists, although some of them have not yet completed the program's clinical supervision requirements. There are dozens of other training programs for prospective psychedelic therapists, but even the largest of these, the California Institute of Integral Studies (CIIS), only graduates about 400 people per year.3 And if graduates of non-MAPS programs are not allowed to practice MDMA-assisted therapy under FDA rules, this could further limit the pool of psychedelic therapists.
Further complicating matters, psychedelic-assisted therapy (as it is usually practiced in clinical trials) requires extensive psychotherapy both before and after the day-long medication session(s). A typical course of treatment would require 18-22 hours for each patient over three months, or double that if two providers are present.4 By comparison, mainstream psychotherapy (e.g., Cognitive Behavioral Therapy) usually takes place in 45- to 60-minute sessions with one provider every one to two weeks, or about 4.5 to 12 hours per patient over three months.5
Despite these challenges, there is reason for optimism. If the therapeutic benefits of psychedelic-assisted therapy also prove to be long-lasting, it stands to reason that psychedelic-assisted therapy could—over time—reduce the backlog of patients seeking care. To realize this potential, the field needs to increase the pool of providers who are qualified and incentivized to provide this kind of care.
Many of the field's early adopters are motivated by passion and personal interest. To understand what might motivate the next wave of therapists, it is important to first understand some of the costs and barriers they face.
Financial Costs: BrainFutures reviewed existing training programs and found that the cost of tuition varies from $6,000 to $21,500. Adding in lost wages due to time away from work, the total cost of training starts could easily exceed $100,000.6
Time Constraints: Therapists will have to take time away from their existing clients, families, and other responsibilities to complete training. Additionally, once trained, therapists will need to devote entire days to one client at a time for the medication administration session. This could be difficult to schedule and may require a reduction in the therapist's overall caseload.
Limited Training Slots: Space in existing training programs is limited. Additionally, since there is no core curriculum across training programs, providers run the risk that their credential will not qualify them to conduct psychedelic-assisted therapy under future FDA requirements.7 Location of training programs and/or lack of access to high-speed internet may pose additional challenges for many.
To overcome these barriers, psychedelics advocates must create systems that incentivize therapists to adopt these new treatments and accept insurance to provide widespread access. Some of these solutions could include:
Educating psychotherapists about the evidence for and value of psychedelic-assisted therapy through conferences, continuing education courses, and a concerted outreach campaign.
Helping therapists recoup their costs through appropriate financial compensation. Higher reimbursement rates could be justified to insurers if psychedelic-assisted therapy proves to have larger and/or longer-lasting effects than treatment as usual.
Standardizing training curricula so that a single training program would qualify a provider to conduct psychedelic-assisted therapy with any approved psychedelic drug.8
Building psychedelic-assisted therapy training into existing mental health graduate programs so that clinicians graduate with the qualifications they need to practice. Examples of this approach are already planned at Columbia University School of Social Work and the University of Pennsylvania School of Nursing.
Actively recruiting and offering scholarships to mental health professionals from underserved constituencies, including BIPOC, rural, LGBTQ+, and immigrant communities.
Ensuring that there are enough providers who are qualified to provide safe, high-quality psychedelic care will be a steep hill to climb as psychedelics enter an already strapped behavioral health system. While we should not expect psychedelic-assisted therapy to solve or be exempt from the issues plaguing this system, there is reason to hope that these therapies could actually reduce providers' waitlists in the long run. Collaboration among many stakeholders will be required to make psychedelic-assisted therapy a realistic option for mental health professionals—and through them, for patients across the nation.
Part of our Year in Review series
This content is part of our 2022 Year in Review, which looks back at the past year through commentary and analysis, interviews and guest contributions.
Receive New Sections in Your Inbox
To receive future sections of the Review in your inbox, join our newsletter…