This Week:
🧠 Unexpected Finding Could Turn Our Understanding of Psychedelic-Induced Neuroplasticity Inside Out
🌍 European Medicines Agency Co-Authors Regulatory Perspective Piece in The Lancet
🔮 Could MDMA's UK Approval Be Fast Tracked by Forthcoming Reciprocal Drug Approval Procedure with FDA?
🏡 What Next for At-Home Ketamine Therapy?
and lots more…
Unexpected Finding Could Turn Our Understanding of Psychedelic-Induced Neuroplasticity Inside Out
A new paper published in Science has caused quite a stir, potentially turning our understanding of how psychedelics interact with cortical neurons inside out.
The researchers, which include Delix Therapeutics' David Olson, found that psychedelics' activation of intracellular 5-HT2A receptors is what appears to promote neuroplasticity. This finding, if further validated, would turn our understanding of how psychedelics interact with cortical neurons inside out. "Everybody", according to Cornell neuroscientist Alex Kwan speaking to ScienceNews,"thought that [psychedelics] act on receptors that are on the cell surface."
Psychedelic researcher Alaina Jaster echoed Kwan's sentiment, telling us that, "the dogma surrounding psychedelic signaling has always been that it's the extracellular receptors on the membrane that are causing signaling, so the suggestion that it's intracellular receptors is quite the shift in this." This finding may help us understand why some serotonin receptor agonists engender sustained neuroplasticity (in preclinical models, at least) while others don't.
It's possible that the serotonin receptors found inside the cortical neurons (which serotonin itself was unable to reach in the present study) are reserves that would replace receptors on the cell surface  as they are degraded. This is in line with how researchers typically think about intracellular receptors, Jaster told us, meaning that if there are indeed other functions of these receptors, it "opens up an entire new possibility for developing novel therapeutics and understanding more than just psychedelics."
Fellow psychedelic researcher Bryan Roth, speaking to Psychedelic Alpha, described the paper as, "very intriguing", adding that it "requires a close read." It's "potentially disruptively innovative", he added. That's great at a time when scientific publications are apparently becoming less disruptive.
Readers who would like to dive into the science might enjoy:
European Medicines Agency Co-Authors Regulatory Perspective Piece in The Lancet
A commentary piece published in the Lancet provides the European regulatory perspective on the therapeutic potential of psychedelics (Butlen-Ducuing et al., 2023). The piece is co-authored by representatives of the European College of Neuropsychopharmacology (ECNP) and, importantly, the European Medicines Agency (EMA).
According to the Psychedelic Access and Research European Alliance (PAREA), this is the first time  that EU regulators have officially spoken in support of research into psychedelic medicines.
Separately, a cross-party group of Members of the European Parliament (MEPs) penned a letter to the head of the EMA last week. POLITICO's Sarah-Taïssir Bencharif covered the story, arguing that "the time is right" for EU agencies to act in a coordinated fashion to provide policymakers with the requisite information and direction to lead the way in psychedelic research and the roll-out of psychedelic-assisted therapies.
While the EU might have been slower off the blocks than its U.S. counterparts, it's likely that the supranational body will be one to watch as it grapples with psychedelic research and potential approvals in the coming months and years. More on this in our Legal & Policy section of our Year in Review, publishing this week.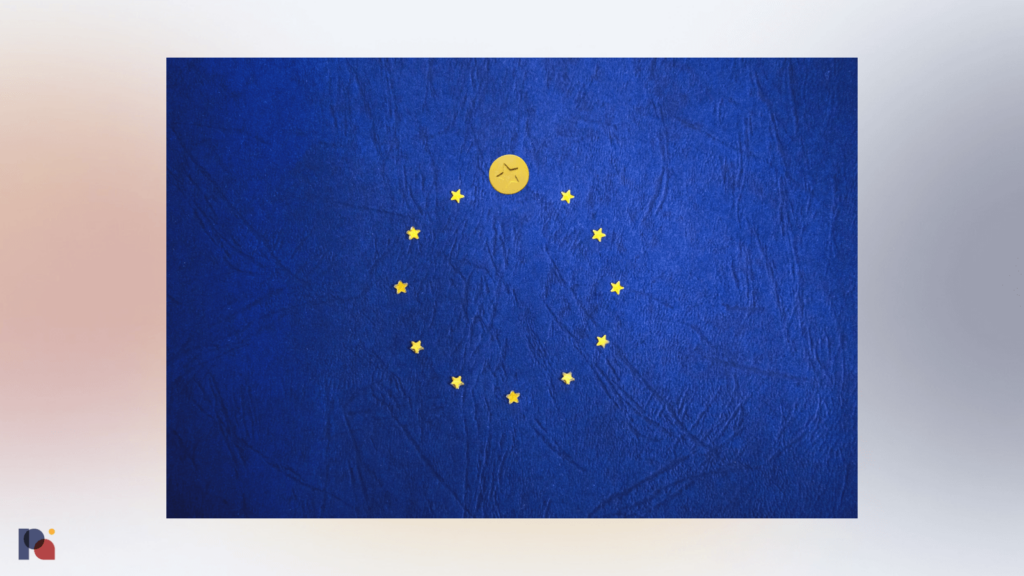 Could MDMA's UK Approval Be Fast Tracked by Forthcoming Reciprocal Drug Approval Procedure with FDA?
As post-Brexit Britain tries to find its feet in a post-Brexit context, it's slowly shedding eurocentric regulations and conventions. This includes the European Commission (EC) Decision Reliance Procedure, which states that the UK's MHRA "may rely on a decision" taken by the European Commission on the approval of a marketing authorisation for a drug. The procedure, introduced in January 2021, has been extended until the end of this calendar year – as has become common practice with other post-Brexit untanglings.
The interesting part is what might come next.
In a note published in late January, the MHRA explained that its aim is to, "extend the countries whose assessments we will take account of, increasing routes to market in the UK." While information on who these additional regulators might be is not yet available, it's likely that any international recognition framework would include the FDA.
With this international recognition framework expected to launch on January 1st, 2024, might MAPS PBC's MDMA-assisted therapy for PTSD be among the first products considered under this new reciprocal drug approval pathway?
What Next for At-Home Ketamine Therapy?
As regular readers will know, ketamine telehealth companies are able to prescribe the scheduled substance via telemedicine thanks to a COVID-era waiver to the Ryan Haight Act. Given that the Biden Administration will bring the public health emergency to a close on May 11, 2023, this waiver is set to expire, meaning that the virtual prescribing of scheduled substances like ketamine and ritalin will once again be prohibited. Instead, an in-person consultation will once again be required.
While those who are already clients of a ketamine telehealth company are likely to be grandfathered in, the regulatory uncertainty is being felt at a number of providers that Psychedelic Alpha has spoken to. Last November, Peak became one of the first casualties of the anticipated changes, announcing that it would cease onboarding new clients, and has sunsetted its services for existing customers.
There are various efforts underway to lobby the DEA. These include calls for the agency to introduce a pathway that allows for the prescribing of controlled substances via telemedicine via a telemedicine special registration rule.
It's worth noting that we're talking about federal regs here. While states do have some autonomy, the most important decisions will come from agencies like the DEA, which is expected to announce proposals pertaining to the future of telemedicine soon.
Presumably, regulators will look to find a middle ground between permitting the maintenance and expansion of certain telehealth services that improved access to healthcare during the public health emergency, while tightening up its somewhat laissez faire approach that led to perceived externalities, such as capitalising on perverse incentives to prescribe scheduled substances at significant rates (à la Cerebral – see below).
Whether at-home ketamine will satisfy Goldilocks—or, DEA's Anne Milgram—is yet to be seen.
***
See our earlier coverage of this topic for more:
(Before it was on most of our radars, journalist Shayla Love was reporting on the matter back in November 2021.)
Our coverage of SF-based mental health startup Cerebral's DOJ investigation for potential violations of the Controlled Substance Act was titled, Mail-Order Ketamine Providers May Come Under Increased Scrutiny. Cerebral, which was very much in vogue after raising a $300m Series C with a $4.8bn valuation, was (among other services) prescribing a significant amount of Adderall via telemedicine. Just as former employees became increasingly critical of the company's prescribing practices, regulatory scrutiny heated up, culminating in a DEA probe and a Grand Dury subpoena. "This increased scrutiny could have significant repercussions for other companies seeking to prescribe controlled substances remotely, including the growing crop of ketamine telemedicine companies", we wrote.(May 2022)
As Innerwell launched its at-home ketamine-assisted therapy offering hot off the heels off Nue Life Health's $23m Series A, we sought to temper the "booming" hype around the segment. "Journalists like Shayla Love […] are exposing shortcomings in existing providers, while researchers like Elias Dakwar are casting a critical eye on the marketing and operations of many of these ketamine clinics." (June 2022)
Featured Psychedelic Jobs
John Oliver Covers Psychedelic Assisted Therapy
Psychedelic Research Bulletin: January 2023
This January, outcomes of psychedelic use were closely examined. Studies looked at how experiences are integrated, how challenging experiences lead to growth, and the relationship between psychedelic use and nature-relatedness.
January also saw the first (case) study of changing menstrual patterns following psychedelic use and a study that looked at the safety of psychedelics for individuals who are immunocompromised. In this review, we cover 20 of January's most interesting papers.
Read the January Psychedelic Research Bulletin, powered by Blossom.
Media Clippings
Stanford Magazine's Falling for Psychedelics provides, aside from impressive illustrations, a survey of scientists' views on the present renaissance.
Inside the Rise of COMPASS Pathways: Business Insider's Yeji Jesse Lee looks at the origin story of one of the largest psychedelics companies.
Psychedelics May Be Part of U.S. Medicine Sooner Than You Think, reads a TIME headline.
Psychedelics are a Promising Therapy, but They Can Be Dangerous for Some, warns The New York Times.
Klick Health's new commercial venture group, btwelve, counts psychedelics among its first batch of clients.
ABC News explores Enosis Therapeutics' VR for PAT product.
The LA Times, meanwhile, sent a journalist to explore the Reality Center in Santa Monica, which offers a 'digital trip' for $249.
The UK's Evening Standard takes a look around Awakn's London clinic.
Politico's Future Pulse newsletter interviews Delix's David Olson.
Can Psychedelics Heal Ukranians' Trauma?, asks the New Yorker.
Condé Nast Traveller looks at the rise of psychedelic retreats.
The 3rd Annual Psychedelic Therapeutics & Drug Development Conference – May 15-16
Following the success of last year's Psychedelic Therapeutics and Drug Development Conference, we're thrilled to be hosting the 3rd Annual event on May 15-16, 2023 in the San Francisco Bay Area. This event has been organized to bring together the world's leading researchers and leaders in academia, industry, the non-profit sector and government to discuss the challenges and opportunities facing those engaged in the research and development of psychedelics for various health conditions with considerable unmet need. This event will highlight the progress being made towards regulatory approval of a variety of psychedelics with the potential to treat various conditions, including inflammatory/autoimmune disorders, brain injury, pain, PTSD, anxiety, ADHD, headaches, depression, and opioid use disorder.
Our speakers and panelists will be covering important topics such as Clinical Trial Design, Intellectual Property, Regulatory Guidance, Psychedelic Drug Delivery, Commercialization, Legal Issues, Emerging Preclinical Science, and New Clinical Data among other topics. This event has been designed and curated for the benefit of key stakeholders in this burgeoning area and will provide practical guidance, discussion and networking.
Learn more
via the website
and use
psychedelicalpha10
for a discount on tickets.
Join our newsletter to have our Weekly Bulletin delivered to your inbox every Friday evening. We summarise the week's most important developments and share our Weekend Reading suggestions.