atai Launches Precision Psychiatry Company, PsyProtix
Earlier this week, atai Life Sciences announced the launch of PsyProtix, which aims to develop a precision psychiatry approach for Treatment-Resistant Depression (TRD).
The atai subsidiary, formed with Duke University biotech spinout Chymia LLC, has licensed work from Duke's Mood Disorder Precision Medicine Consortium. According to the press release, this group's work aims to optimize the selection of drugs most effective for each patient.
According to the Duke group's webpage, their researchers have "defined novel mechanisms of action" for ketamine, and are defining "molecular signatures" for TRD.
This may be particularly helpful as psychedelics, and other novel mental health treatments, move from the meticulously curated clinical trial cohorts defined by stringent inclusion and exclusion criteria, toward the far more idiosyncratic 'real world' (see Passos et al., 2021).
Primer: Precision Psychiatry
Precision Medicine is an approach that seeks to take into account differences in individuals' genes, environment and lifestyle in the hope of providing more tailored treatments. It employs modern technologies such as big data, AI, neuroimaging, and multi-omics to stratify formerly broad-based indications such as major depressive disorder.
The field gained momentum just over a half-decade ago when President Obama launched the Precision Medicine Initiative in an attempt to catalyse a fundamental shift in how medicine is understood and applied across the gamut of clinical areas.
The innovative promise of precision medicine had, until recently, largely left psychiatry untouched. In recent years, however, the field of Precision Psychiatry has emerged (see Fernandes et al., 2017).
Proponents of the approach believe that the methods of precision medicine could be uniquely disruptive to psychiatry. The pathophysiology of psychiatric disorders is generally lesser understood, and symptoms frequently overlap which make certain indications incredibly heterogenous in their presentation and blurry in their distinction.
It is hoped that precision psychiatry will help practitioners provide more accurate diagnoses (including the possibility of preventative psychiatry) and make better-informed choices when developing and prescribing interventions: both pharmacological and non-pharmacological.
Despite the apparent promise, some experts are not convinced by precision psychiatry and its underlying assumptions: notably, the concept that mental health disorders are ultimately brain disorders. This critique is perhaps better aimed at the broader biomedical model of mental illness that precision psychiatry invokes, as opposed to a more psychosocial model. Those who are interested in these debates within the field may enjoy reading a more sceptical response to a piece on precision psychiatry here.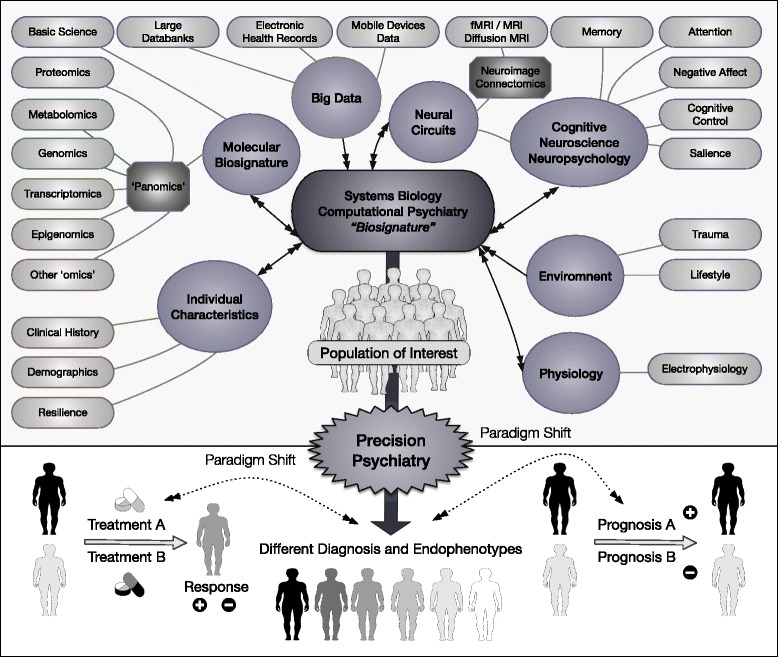 atai's TRD Pipeline
atai is already targeting TRD via three other programs:
Perception Neuroscience is in the clinical trial stage of evaluating R-Ketamine (PCN-101);
Revixia Life Sciences is developing Salvinorin A (via lead candidate RLS-01);
and, Viridia Life Sciences is forwarding DMT (via lead candidate VLS-01).
The company also holds a stake in COMPASS Pathways, which is developing psilocybin-assisted therapy for the very same indication (COMP360).
DEA Proposes Further Boost to Psychedelics Production
Last month, we reported on the U.S. Drug Enforcement Administration's (DEA) proposal to increase quotas that govern the production and supply of psilocybin for research purposes. The proposed adjustments represented a 50x increase in the quota for psilocybin.
Yesterday, Marijuana Moment's Kyle Jaeger reported that the DEA has significantly increased its proposed quotas of a number of other psychedelics including LSD, MDMA and DMT.
In the case of MDMA, the DEA is proposing an increase from 50 grams in 2021 to 3,200 grams (3.2kg) in 2022. For the sake of back-of-the-envelope calculations, let's assume that a 120mg dose of MDMA is administered three times during the course of MDMA-assisted therapy. Assuming no wastage, the 50 gram quota would have allowed for around 138 MDMA-assisted therapy participants in 2021, while the 2022 quota could accommodate nearly 9,000 individuals.
Harvard Law Scholars Lay Out Roadmap for Psychedelic Therapy Acceptance and Utilization
In a Comment piece for Nature Medicine (open access) Mason Marks and I. Glenn Cohen, who lead the recently-launched Project on Psychedelics Law and Regulation (POPLAR) at Harvard Law School, set out the social and legal obstacles to making psychedelics a "viable treatment option."
The obstacles identified by the pair include:
The Schedule I status of psychedelics like psilocybin, MDMA and DMT
Limits on federal funding and research (largely due to the above)
Patents
Read the full piece at Nature Medicine.
A Strategy for Rescheduling Psilocybin
Mason Marks also contributed this piece to Scientific American earlier this week, which explains the 3 legal pathways to deregulating psilocybin.
Read the full piece at Scientific American.
TIME Magazine: How COVID-19 Opened the Door to a New Era in Psychedelic Medicine
From Wall Street to Hollywood, psychedelics are having a cultural moment. For those of us who grew up in the "this is your brain on drugs" era, it's hard to let go of stigma—and the mental image of an egg sizzling on a hot pan. But as a growing number of states and cities move to decriminalize drugs, and investors flock to an emerging market for psychedelic health care, substances like psilocybin, ketamine and LSD are edging into mainstream culture—and setting the stage for a paradigm shift in modern medicine.
Join our newsletter to have our Weekly Bulletin delivered to your inbox every Friday evening. We summarise the week's most important developments and share our Weekend Reading suggestions.