We had a fantastic time at Horizons' 14th annual psychedelics conference in New York City. The conference, which also featured a Business Forum on the Thursday, was an agora for healthy debate, discussion and reflection.
Below is a brief, and certainly unsystematic, summary of some of the key topics that were covered. It is, by no means, exhaustive. Our friend Floris at Blossom live-tweeted much of the conference itself, and we recommend you check out this remarkable mega-thread they assembled.
We also updated a number of our resources this week, including our Psychedelic Stock Watchlist and our Psychedelic Sector Job Board (>100 jobs added this week).
Dispatch from Horizons: Perspectives on Psychedelics
As aforementioned, the below is an unsystematic set of notes from Horizons conference. While some of the notes represent highlights of the event, it is equally true that many other highlights are omitted.
We have attempted to loosely bundle these notes and observations into broad thematic categories, though we acknowledge they're not always a perfect fit.
Not mentioned are the classes that took place on Wednesday and Thursday, which included an Introduction to MDMA Therapy for Clinicians hosted by Annie and Michael Mithoefer, which unsurprisingly received glowing reviews from the lucky attendees.
***
On Funding and Business Models
There was plenty of discussion and debate around the topic of funding and business models throughout the conference, not least at Thursday's Business Forum.
Horizons' organizer, Kevin Balktick, opened the Forum by explaining that the task ahead for attendees was, "to create new models that support the stewardship and growth of psychedelic medicine," further expressing, "we can't rely on the same pharmaceutical model to harness psychedelic medicine."
Balktick's comments certainly set (or, captured?) the tone that pervaded much of the day's varied – and refreshingly diverse – panels and discussions. This was a decidedly 'disruptive' conference agenda, despite the likelihood that many of its organizers might balk at the term itself which is commonly associated with venture capitalists.
Following Balktick's introductory remarks, Liana Gillooly took to the podium in the magnificent venue: the New York Academy of Medicine, just off Central Park in East Harlem (or, as some speakers reminded us, the land of the Lenape Native Americans).
An aside: Unfortunately, a sculpture above the main entrance to the Academy is obscured by scaffolding, but nonetheless dons the Latin inscription: Post Mille Secula Præscindetur Occasia Aliquid Adjiciendi, which means, "He who shall be born a thousand ages hence will not be barred from his opportunity of adding something further."
The subsequent sentence in the text from which this motto is lifted (Seneca, Epistulae Morales 5-8.1) can be understood to convey the idea that even if all things were already found or invented by those from the past, there will always be new ways of harnessing or adjusting them to be relevant to our present moment.
Is this not a wonderful metaphor for (psychedelic) medicine, which inherits so much from past uses, yet may need – at least to some extent – reworking to meet our current needs and contexts?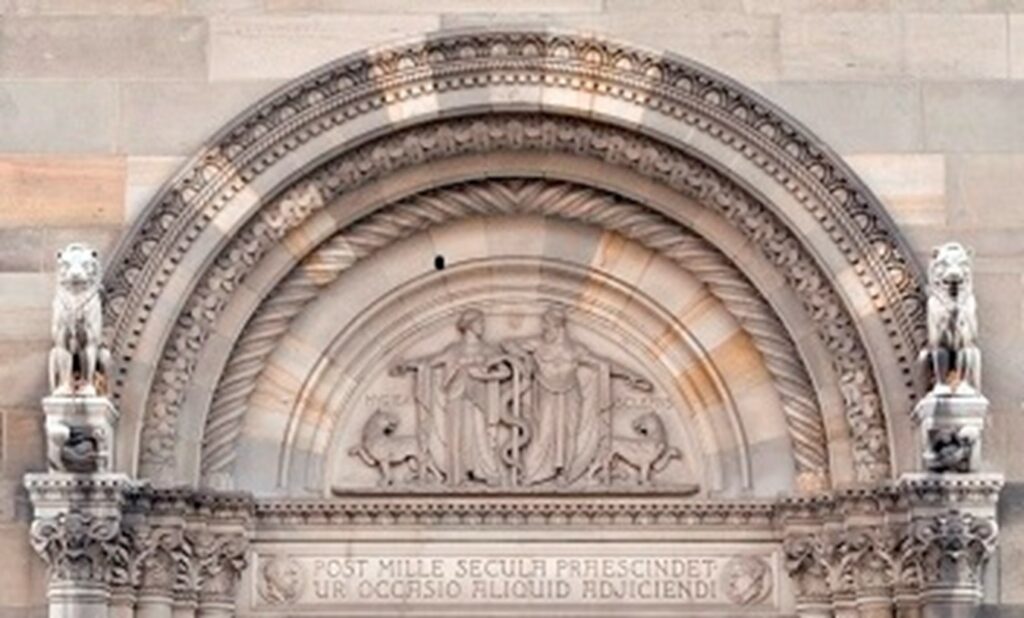 Gillooly reminded the audience that MAPS has stewarded MDMA-assisted therapy (MDMA-AT) through to its current late-stage trials within a remarkably unique model that departs from those of conventional venture-backed or publicly-traded companies. Rather, this feat has thus far been achieved by what was originally, "a small and dedicated group of people," that has now grown significantly.
Of course, Gillooly is one of those dedicated folks that has been instrumental in sustaining the work of MAPS in her role as Major Gifts Officer for the nonprofit. Gillooly is also a founder of the North Star Project, who co-hosted the Business Forum.
Among Gillooly's remarks a question was posed: how might set and setting be impacted by the fact that we can presume most people will be accessing psychedelic-assisted therapies (PATs) via businesses in the near future? How might the pressures of business models and revenue forecasts change the delivery of PAT? The broader concern surrounding how for-profit business models may affect PAT was expressed by Gillooly, who noted, "there are so many powers and influences that impact how a business shows up in the world and what they decide to do."
Amy Emerson, CEO of MAPS' for-profit Public Benefit Corporation (MAPS PBC), put it more bluntly: "This space could become dominated by companies whose primary obligation is to shareholders. Let's not do that. That's why we're all here."
But MAPS PBC is not immune to the strictures that running a business can place on an organization's decision-making processes. As we heard throughout the conference (including from MAPS PBC's Joy Sun Cooper and Amy Emerson at Saturday's session: Beyond FDA Approval), the roll-out of MDMA-AT via MAPS PBC is an enormous task that involves making difficult decisions.
One such decision pertains to the pricing of MDMA-AT. MAPS PBC hopes to drive enough revenue to support a patient access fund and fuel the drug policy reform efforts of MAPS, but needs to pay close attention to cost-effectiveness, a key element to getting payers like insurance companies and healthcare providers on-board. Of course, the therapy itself represents the bulk of the expense.
The PBC has enlisted the help of Boston Consulting Group to sketch out different pricing models and their likely impacts on MAPS' broader objectives as well as payer acceptance, but it appears that such decisions are still very much underway.
Joe Green, co-founder of the Psychedelic Science Funders Collaborative (PSFC), presented the group's Psychedelic Landscape Report (in which our data is featured), which presents an overview of the organisations, companies and individuals advancing the field as well as identifying the highest impact areas of funding (see more in this Bloomberg write-up of one of the panels at Horizons).
Venture capitalist Steve Jurvetson and business attorney Jenny Kassan clashed at the Catalytic Funding session during Thursday's Business Forum. Kassan cited concerns over labour conditions at Tesla, a company that Jurvetson sits on the board of, after Jurvetson cited the company as an exemplar case of innovation. Jurvetson robustly rebuked Kassan's accusations, to which Kassan urged the audience as the panel wrapped up to "Google Tesla workers," before removing her microphone. The debate continued outside the hall.
At the close of the day, Vine Ventures' Ryan Zurrer made an announcement that surprised many: the launch of a $70m investment vehicle to support the final leg of MAPS' MDMA-AT for PTSD efforts. Thus far, MAPS' research has been funded via $130m in philanthropic donations over its 35-year history. As such, this SPV represents a shift away from this donation-only approach, funding the next stretch of MAPS MDMA-AT for PTSD work via an investment vehicle. Read last week's bulletin for more on this topic.
***
On Legal and Regulatory Matters
MAPS' Policy Director Ismail Lourido Ali memorably told the audience at Thursday's Business Forum that, "your retreat centre is not a religion." Ali was intending to draw a clear line between sanctioned religious uses of psychedelics and those retreat centres and other providers that may simply try to invoke such settings.
Ali also made a compelling case for the importance of MAPS' medical model (which forms just one part of the nonprofit's work), explaining that thinking about the delivery models of MDMA-AT is crucial: "only by intentionally looking at the delivery models can we reverse healthcare disparities." FDA approval, and payer coverage, will be central here. And, as aforementioned, the price must be right.
Later, Joe Green urged attendees to pay more attention to Oregon, which will allow the legal provision of psilocybin-assisted therapy starting in 2023, following the passage of Measure 109. Green pointed out that this ballot initiative was passed with $5.5m in funding, and estimates that another 25 states could pass similar measures or initiatives with around $100m of funding. This would represent around two-thirds of the U.S. population, he notes.
On the topic of Measure 109, we also heard from Thomas Eckert, chief architect of Oregon's Measure 109 – along with his late wife Sheri – on two occasions. Eckert is now the chair of the Psilocybin Advisory Board, which is actualizing the psilocybin services provision mandated by Measure 109.
Eckert explained that they began developing the State-wide program back in 2015, "well before any other psychedelic policy reform movements that popped up around the country." He also mentioned the Sheri Eckert Foundation, which aims to ensure "Oregon's evolving psychedelic ecosystem includes professionals and participants from diverse backgrounds, financial means, and geographies around the state."
Psilocybin Alpha editor-at-large Graham Pechenik asked Can We Have a Psychedelic Patent System at Saturday's proceedings, and made his slides available to the public. Pechenik was speaking alongside Nicole Howell, who made a strong case for asking not 'how do we make psychedelics more mainstream,' but rather 'how do we make the mainstream more psychedelic?'
Later on Saturday, Laura Mae Northrup gave a powerful talk on sexual abuse in PAT, saying what many might hope is obvious: "I want to be clear that having sex with the client or patient in a psychedelic therapy relationship is always sexual abuse, and that is because of the power dynamic."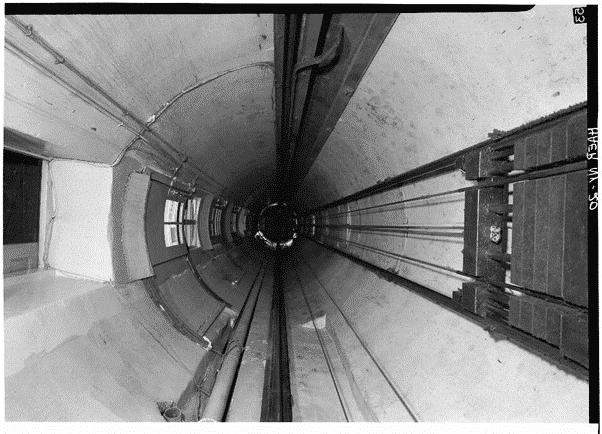 Another Aside: Saturday and Sunday's proceedings were hosted at the Cooper Union Foundation Building at Cooper Square. The institution is renowned for being unique and placing civic virtue at the heart of its mission. Peter Cooper himself made the school free for the working classes, opened the school to women as well as men, and eschewed a colour bar.
Construction of the seven-story Foundation Building (which was, at its time, the tallest building in New York) commenced in 1853, and was – curiously – the first building in the world designed with an elevator shaft. This demonstrated great foresight by Cooper, for the passenger elevator was not available for another four years.
Cooper missed the mark when it came to the shape of the safety elevator, however: he predicted it would be circular, stating that this would be the most efficient design.
A Tom Scott video further explains the story.
On Accountability for Psychedelics Companies
Another thread that ran through much of the programming was that of accountability. Here, we look at accountability at the company or organisational unit level, as opposed to individual accountability.
One question making its way around the Business Forum was, how might we come up with objective impact metrics by which we can hold companies to account? This could be thought of as the next step in a project like the North Star Pledge, which – at present – involves no auditing or objective metrics.
On this topic, representatives of MAPS suggested that the organisation has developed an inventory of over 120 items or metrics to which they intend to hold themselves accountable, though little detail was provided at this stage. Other groups claimed to be working on similar projects.
In terms of MAPS PBC, might we expect metrics such as: % of MDMA-AT therapists and recipients who identify as BIPOC; % of revenue reinvested in nonprofit initiatives; etc.? This is mere speculation on our behalf, but it is easy to think of a number of metrics along which MAPS, and its PBC, could transparently hold themselves to account.
How might this work for other business models, though? A drug discovery company looks very different to a clinics model, for example. Empath Ventures' Brom Rector questioned whether such reporting requirements may place an unfair burden on smaller startups, as has in some cases been seen with ESG reporting in other industries.
We look forward to covering these initiatives as they develop, and are keen to add such metrics to our own site and data offerings.
On the topic of individual accountability, many discussions touched on recent sexual abuse scandals that have plagued the space. Julie Holland, who moderated Saturday's proceedings, touched on this in her introductory remarks, suggesting that there is some 'pruning' that needs to be done in the space; making an eloquent comparison to synaptic pruning.
***
On Scale-up and Roll-out of Psychedelics
We have covered a number of discussions pertinent to the eventual scale-up and roll-out of psychedelic-assisted therapies already, but a few other points were made during the conference that warrant mentioning.
MAPS PBC's Amy Emerson explained that they intend to train 30,000 practitioners to reach 1 million PTSD patients by 2031. Joy Sun Cooper, MAPS PBC's Head of Commercialization and Patient Access, explained that MDMA would be sent from a specialty pharmacy directly to the site of care, a practice known as 'white bagging.'
As aforementioned, insurance coverage was a hot topic at Horizons, notably at the Business Forum. Enthea's Lia Mix explained the company's plans to expedite health plan coverage for psychedelic-assisted therapy, and shared her company's Corporate Governance org chart to show how Enthea has a number of entities in an attempt to maintain checks and balances across the organisation, including a 501(c)(3), a 501(c)(4) and a PBC.
***
On Research & Science
Friday's session, Focus on Psychedelic Research, was a true showcase of some of the best-in-class research underway across the psychedelics space: from Gül Dölen's talk on the pharmacology and neuroscience of psychedelics right through to an overview of 5-MeO-DMT history by Anya Ermakova.
Our lack of a write-up on these talks is certainly not a reflection of their relative importance, but rather a product of their somewhat technical nature. See the program here.
On the closing day, Hamilton Morris gave a popular talk on methods of production of a number of psychedelics, and explained that the "molestation of toads" is not sustainable.
Company News
Delix Therapeutics Partners with NIDA to Evaluate Non-Hallucinogenic Ibogaine Analog for Substance Use Disorders
Earlier this week, Boston-based Delix Therapeutics announced a partnership with the National Institute on Drug Abuse (NIDA) to advance research on non-hallucinogenic therapies to treat substance use disorders (SUDs).
DLX-7 is among the company's most advanced compounds, and preclinical results suggest it reduces alcohol- and heroin-seeking behaviour (see publications).
Initial data from NIDA's research on DLX-7 is expected early 2022.
Read more coverage: Psych Congress Network, Forbes.
🏛️  Regulator Meetings Galore  |  While we were meeting with folks from across the space, psychedelics companies were busy arranging or conducting meetings with regulators. Here's a glimpse from the past week:
🤝  atai Launches JV with CB Therapeutics  |  atai Life Sciences announced the launch of TryptageniX, a majority-owned joint venture with CB Therapeutics, that will employ "bioprospecting to develop new chemical entities with potential applications in mental health." The company hopes this will help expand its IP portfolio and strengthen its drug development pipeline.
📒  Numinus Shares Q4 and Year End 2021 Results  |  Vancouver-based Numinus shared its Q4 and full year results, which reported a cash position of $59.2m at year end.
💰  Mydecine Secures C$5.5m in Financing  |  Mydecine Innovations Group has secured C$5.5m in financing to support its R&D, clinical trials and technology initiatives, the company reported yesterday.
Updated Resource: Psychedelic Stock Watchlist
We updated our Psychedelic Stock Watchlist to feature nearly fifty publicly-traded psychedelics companies, and three ETFs.
View, and bookmark, the watchlist here.
Updated Resource: Psychedelic Sector Jobs
We added over 100 opportunities to our Psychedelic Sector Job Board this week, with opportunities from MAPS, Osmind, Numinus, Cybin and many, many more.
Marijuana Moment: Virginia Lawmakers Tout Benefits Of Psychedelics As Activists Prepare Push For Statewide Reform
As Virginia activists launch a push to decriminalize a wide range of psychedelics in the Commonwealth, two state lawmakers are touting the therapeutic potential of entheogenic substances like psilocybin mushrooms.

At a virtual event organized by the reform group Decriminalize Nature Virginia, Sen. Ghazala Hashmi (D) and Del. Dawn Adams (D) participated as hosts, sharing their perspectives about the growing body of research indicating that psychedelics could be powerful tools to combat conditions like treatment-resistant depression and post-traumatic stress disorder (PTSD).
ABC Radio: Psychedelics for mental illness
Major trials are bringing us a step closer to seeing psychedelic substances used in therapy practice for PTSD, anxiety and depression. On this episode of All in the Mind, we take a look at where the research is currently at.
With Rick Doblin, David Nutt and Margaret Ross (30 mins).
Join our newsletter to have our Weekly Bulletin delivered to your inbox every Friday evening. We summarise the week's most important developments and share our Weekend Reading suggestions.