This week: study suggests psilocybin's antidepressant effect durable for a year; we launch our latest psychedelic patent tracker; Cybin partners with The Chopra Foundation; and much more…
Our Latest Resource: The LSD Patent Tracker
We're excited to launch our latest psychedelics patent tracker, produced by the team at Calyx Law.
As the title suggests, the LSD Patent Tracker catalogues LSD-related patents and published patent applications, starting with Sandoz's 1948 patent.
There are over 60 published applications and patents on the tracker thus far and, as always, there's at least one weird one:
"In 1997, Vivus LLC (later profiled in the documentary film "Orgasm Inc.") received U.S. Patent No. 6,228,864 on methods to treat premature ejaculation with a serotonin agonist, including LSD."
But many will be on programs and filed by those that you might expect, including Eleusis, Mathias Liechti (MindMed), The Beckley Foundation, Neonmind Biosciences, COMPASS Pathways, and others.
Similarly to other psychedelics, the volume of LSD-related patent filings has increased dramatically in the last decade. As such, keeping track of this activity is increasingly difficult. We hope our patent trackers go some way to increasing transparency and accessibility surrounding the psychedelics IP landscape. 
Along with this new LSD tracker, we cover the following molecules:
We're also continuing to work on a handful more—if you have any wishes for what we should launch next, feel free to drop us a line.
Follow-up Study Suggests Psilocybin Effective in Treating Major Depression for up to a Year
A 12-month follow-up study of psilocybin-assisted therapy for major depressive disorder (MDD) was published this week. The previous study gained a great deal of attention when it showed that psilocybin relieved MDD symptoms for up to a month (Davis et al., 2021).
In this follow-up study Johns Hopkins researchers observed durable antidepressant effects, "with treatment response and remission on par with what was observed at 1 week and 1 month post treatment," according to co-author Natalie Gukasyan who shared an informative Twitter thread summarising the paper.
Additionally, no serious safety concerns were identified during the follow-up study.
However, during the 12-month follow-up period, around 42% of participants received psychotherapy outside of the study protocol and a third of patients began taking daily antidepressants (nearly identical to the proportion of participants in Carhart-Harris et al.'s 6-month figures, the authors note), making it difficult to parse out the magnitude of the effect of psilocybin-assisted therapy in this particular study.
Gukasyan provided the key takeaway:
"Overall, it's encouraging that remission and treatment response remained high throughout the 12 month follow-up, but for some participants part of that sustained improvement was likely also driven by other forms of treatment."
Psychedelic-Induced Perceptual Distortions Appearing in Clinical Research? A Look at the Supplemental Material
While many of us (this author included) are often only able to skim new research publications, we're fortunate that some of our colleagues dig deeper. Our Pharmaceutical Advisor Michael Haichin can be counted among the latter group.
In the supplemental material to the journal article, the authors note that there was only one adverse event between the 2-week and 12-week follow-ups deemed to potentially be related to the administration of psilocybin:
"A participant reported a one-minute long episode of visual distortions about three months following her second psilocybin session. She described an experience lasting about one minute, during which a patterned floor appeared to be "popping out in 3D." The experience was described as pleasurable, did not meet criteria for HPPD, and did not recur."
It is noted that the participant in question had a viral respiratory illness around a month before psilocybin administration, with symptoms including tinnitus: a possible risk factor for hallucinogen persisting perception disorder [HPPD] identified by Halpern et al..
Why is this so interesting? Well, it appears to be "the first reported instance of a delayed perceptual distortion related to psychedelic use in a research setting in the modern era of clinical research with these drugs," according to the authors.
Ed Prideaux – freelance journalist and Advocacy Lead at HPPD nonprofit Perception Restoration Foundation – wrote on HPPD in an October 2021 Bulletin, and posited:
"That HPPD has not appeared in psychedelic clinical trials suggests that aftercare, integration and other independent mental health problems (screened out in their recruitment) may provide independent risk factors."
So, is this single, minute-long delayed perceptual distortion reported by a participant in the present study a suggestion that we may begin seeing such distortions appear in long-term follow-up studies of psychedelic-assisted therapies? 
Perhaps. But, it's also worth noting that the criteria for HPPD were not met in this instance; the perceptual distortion did not recur; and, the participant did not find the experience troubling (in fact, they described it as "pleasurable").
See page 3 of the supplemental material for more on this case.
Cybin Partners with The Chopra Foundation
This week, The Chopra Foundation announced a partnership with Cybin to "increase education and awareness of the potential use of psychedelics in supporting well-being and mental health."
Sound familiar? Well, Cybin isn't the first psychedelics company to explore such a collaboration. In May 2021, Deepak Chopra's organisation entered into a Letter of Intent with MindMed to "to educate and build public awareness around the use of psychedelic medicines to treat mental illness, remove outdated stigmas, and ultimately research mental wellbeing approaches that can be used in psychedelic related psychotherapy."
A MindMed spokesperson confirmed that the company's partnership with The Chopra Foundation "only reached LOI stage," and was pursued no further. In our opinion, that's characteristic of a broader shift in strategic priorities with the departure of JR Rahn and arrival of Robert Barrow to the post of CEO.
atai's Philanthropic Program Donates $500k to MAPS
atai Impact, the philanthropic arm of atai Life Sciences, has donated $500,000 to leading psychedelics non-profit, MAPS.
Writing in Forbes, Amanda Siebert explains the donation and shares comments from MAPS' Rick Doblin and atai CEO Florian Brand.
"DEA Faces Challenge To Proposed Psychedelics Ban In Its Own Administrative Court"
Researchers and advocates scored a procedural victory this week in their fight against the Drug Enforcement Administration's (DEA) proposal to ban five psychedelic compounds, with the agency's own administrative court agreeing to hold hearings on the matter before the prohibition can be enacted.

…

On Wednesday, Administrative Law Judge Teresa Wallbaum issued an order that sets those hearings into motion. First, DEA will need to submit a prehearing statement by March 28. The researchers, advocates and stakeholders contesting the rule have until April 27. And a prehearing conference will be held virtually on May 4.
Read more via Kyle Jaeger's reporting in Marijuana Moment.
Hair Follicle Plasticity?
Psychedelics (or, 'psychoplastogens' researcher) and Delix Therapeutics co-founder David Olson shared this image on Twitter, explaining that his Lab made him a care package with a PowerPoint "full of memes."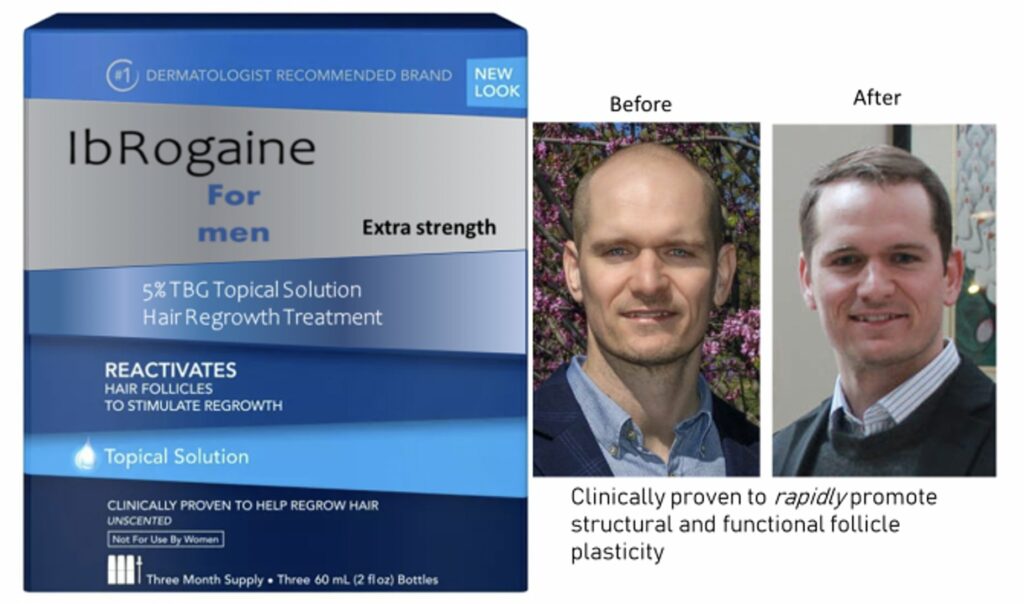 Why limit the hype to neuroplasticity? What about psychedelics for hair follicle plasticity? Surely someone is filing a patent on this as we speak…
Join our newsletter to have our Weekly Bulletin delivered to your inbox every Friday evening. We summarise the week's most important developments and share our Weekend Reading suggestions.