This Issue:
🧭 New: The Psychedelic News Matrix
🧾 Big Pharma Co. Otsuka Acquires Mindset
🛒 Cybin Acquires Small Pharma
📑 Psychedelic Industry and Community Responds to FDA Draft Guidance
💂 UK Cross-Party Committee Recommends Rescheduling Psychedelics
💵 COMPASS Pathways Raises $125m
📊 Usona Institute Publishes Phase 2 Study of Psilocybin for Major Depressive Disorder
and lots more…
The Psychedelic News Matrix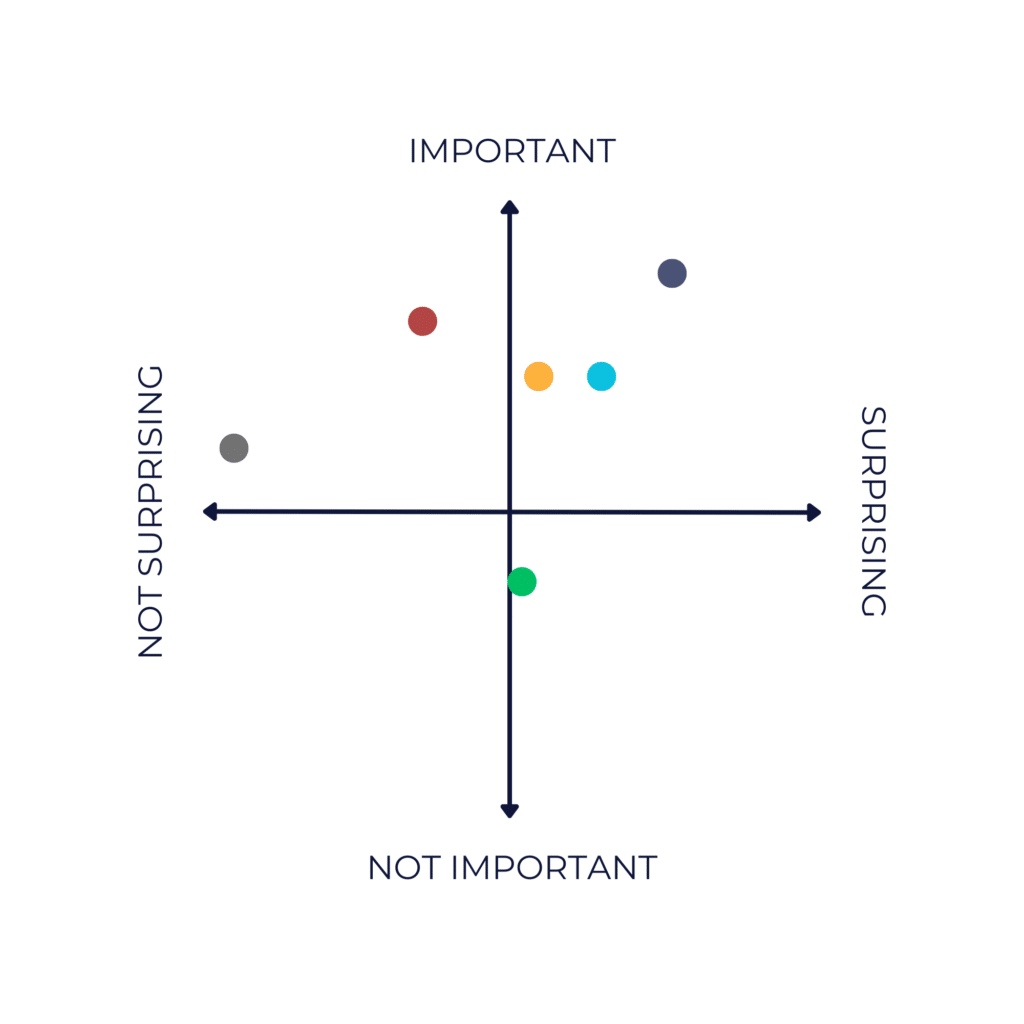 ● Big Pharma Co. Otsuka Acquires Mindset
● Cybin Acquires Small Pharma
● COMPASS Pathways Raises $125m
● Usona Institute Publishes Phase 2 Study of Psilocybin for Major Depressive Disorder
● UK Cross-Party Committee Recommends Rescheduling Psychedelics 
● Adult Cannabis and Psychedelic Use is at "Record High"

Big Pharma Co. Otsuka Acquires Mindset
Toronto-based Mindset Pharma is set to be acquired by the U.S. arm of Otsuka Pharmaceutical in an all-cash transaction valued at around CAD $80m (around USD $60m).
Each Mindset shareholder will receive $0.75 in cash per share, c.15% premium to yesterday's closing price.
It's not an unsurprising pairing: Otsuka and Mindset have been collaborating for quite some time. Read more in our article.
Some Mindset shareholders we spoke to were disappointed in having their stakes cashed in, but most were relatively happy with the deal given the current state of the psychedelics market. Many also acknowledged that this could be a positive signal for the broader psychedelics space.
Cybin Acquires Small Pharma
Earlier this week, Toronto-based Cybin announced that it would acquire London-based Small Pharma in an all-share transaction.
The two companies are both working on (deuterated) DMT but, according to Cybin CEO Doug Drysdale, they're looking at different analogs, indications, routes of administration and formulations. For some time, the fact that the two companies were working on such similar endeavours led to some element of 'tiptoeing' around one another, as well as broader uncertainty surrounding defensibility due to potential overlap.
Rather than working adjacently, the pair will presumably hope this acquisition brings strength in partnership.
For more background, commentary and analysis on this deal, read our article.
The transaction is expected to close in late October 2023.
COMPASS Pathways Raises $125m
Earlier this month, COMPASS Pathways announced it has raised $125m, with up to an additional $160m tied to the exercise of warrants. If those warrants (which expire in three years) are exercised, it takes the aggregate funding up to $285m.
The financing is led by biotech/healthcare investors TCGX and Aisling Capital, with new and existing investors also participating: Vivo Capital, RA Capital, Surveyor Capital (a Citadel company), Paradigm BioCapital Advisors LP, Soleus Capital, Armistice Capital, Logos Capital, PFM Health Sciences and Laurion Capital Management, and others.
The company expects the aggregate proceeds, combined with existing cash on hand, to support it through late 2025. As a reminder, to-line data from COMPASS' two Phase 3 studies are expected in summer 2024 and mid-2025.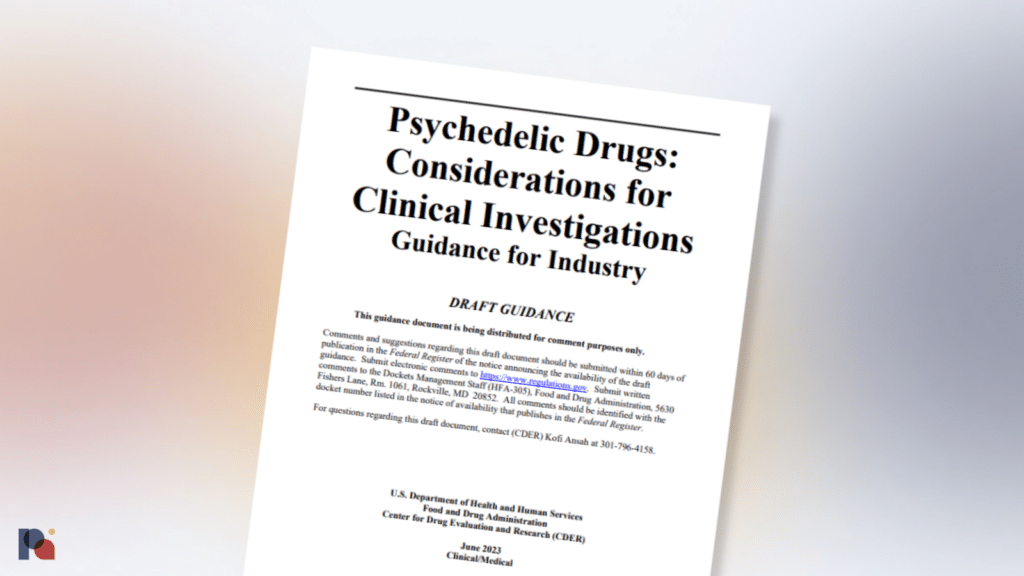 Psychedelic Industry and Community Responds to FDA Draft Guidance
As we reported in June, the FDA issued its first draft guidance on clinical trials with psychedelic drugs this summer. The 14-page document presents non-binding guidance, or "considerations", that psychedelic drug developers would be wise to heed (once they're final, at least).
Following the publication of the draft guidance, a 60-day public comment period ensued. That period closed on August 25th, with 225 comments posted at the time of publication.
Comments came in from a broad variety of sources: from individual researchers and practitioners through to psychedelic drug developers and advocacy groups. Even Otsuka Pharmaceutical Development & Commercialization's Senior Director, Global Regulatory Affairs, submitted comments, which is interesting in itself.
Below, we look at some of the common themes we identified when combing through submissions. It's by no means comprehensive.
In the Room Where It Happened—Switching Monitors Following the Drug Session
In its draft guidance FDA said that, given that the therapist monitoring the drug session "can usually deduce the treatment assignment by observing the subject's behaviour … it is preferable that the in-session monitor is not involved in post-session psychotherapy because their knowledge of the treatment could bias the delivery of subsequent therapy."
We first wrote about this suggestion back in March, when FDA's Tiffany Farchione floated it at the European College of Neuropsychopharmacology's New Frontiers meeting in Nice, France. It seemed obvious that this was totally at odds with received wisdom among psychedelic researchers and practitioners alike.
However, it does afford us with an increasingly-rare moment of harmony across the psychedelics industry, where everyone seems to agree that this is a terrible idea.
Even COMPASS Pathways with its safety-oriented 'psychological support' takes issue, explaining that the "introduction of a new therapist at this stage compromises the safety of the participant, as it limits the ability of the therapist to detect or follow up on potential risk of self harm."
MAPS PBC, meanwhile, says that "healthy and trusted rapport" and therapeutic alliance are important to allowing a participant to disclose "difficult psychological experiences, or any interim substance/medication use" with a new therapist.
The Psychedelic Participant Advocacy Network (PsyPAN) described this element of the draft guidance as "deeply concerning".
Are You Justified? The Role of Psychotherapy
FDA's draft guidance explains that sponsors, "should plan to justify the inclusion of a psychotherapy component and describe any trial design elements needed to reduce potential bias or to quantify the contribution of psychotherapy to the overall treatment effect." (Strangely, though, despite expecting sponsors to justify their inclusion of any psychotherapeutic element, elsewhere in the draft guidance the agency states that the lead monitor should have "clinical experience in psychotherapy".)
MAPS PBC's comment suggests that the absence of "some form of psychological intervention made available before, during, and after the dosing sessions" could present a safety risk to participants. It could hamper efficacy, too, the company argued, as "facing and processing difficult experiences with proper support is thought to be an essential element of the therapeutic effect." It's based on this conviction that MAPS PBC is forwarding MDMA-AT, then, as opposed to 'the administration of MDMA in combination with psychological support'. In their words:
"For this reason, some modalities have been intentionally developed as a combination of drug and psychological intervention and are intended to be commercialized in this manner if approved by FDA. The psychological intervention is not viewed as a confounding factor in evaluating the safety and efficacy of the drug, but rather an integral component of the treatment paradigm."
"For studies of participants with diagnosed mental health conditions, the default trial design should include a psychotherapy component", they continued. This effectively suggests that the FDA flip its script, instead prompting sponsors to justify the exclusion of such an element.
Journey Colab's comment suggested that the goal of parsing out the role of the drug vs. psychotherapy might end up "distract[ing] from work that will more extensively evaluate the efficacy and safety of combined treatment approaches that are likely to represent important therapeutic advances."
UCSF's Translational Psychedelic Research Program comment was similarly emphatic in its defence of the role of psychotherapy. They wrote that, "proposing that the psychotherapy is an additional variable in the therapeutic application of psychedelics, is about the same as proposing that physical
therapy following surgery or cardiac stenting is a complication or that the interventions should be tested in the absence of physical therapy."
"Actually, testing these interventions in the absence of physical therapy would be almost malpractice", they continued.
Sunstone Therapies' comment explained that, "in our therapists' combined years of professional experience, it is not uncommon for patients to attribute their mental health improvement to the psychotherapy and not necessarily the psychedelic drug itself." They also pointed to the 32% response rate in the placebo arm of MAPS' first Phase 3 study.
Self-Driving Trips? Repeat After Me: "Psychological Support"
COMPASS Pathways' response had just two recommendations, one of which urged FDA to distinguish "psychedelic-assisted psychotherapy" and "the administration of a psychedelic compound in combination with psychological support" in its final guidance.
While the former paradigm sees psychedelics like psilocybin as an adjunct to psychotherapy, the company notes, in the latter "the therapist prepares the participant to autonomously navigate potentially challenging psilocybin experiences while acting as a safeguard…" The purpose of this? As we have reported on previously, one clear benefit for COMPASS is that it can downplay the messiness of interpersonal relationships, therapist rapport and the like, and instead point to the drug effect—simple!
This strategy is clearly on display in their comments (emphasis added): "Unlike psychotherapy, psychological support does not constitute an alternative treatment in and of itself, thus making it possible to assess the drug effect unambiguously in clinical trials wherein the psychedelic compound is administered in combination with psychological support."
Managing Placebo Effects
Some commenters agreed with the agency's suggestion that a range of doses of a psychedelic are employed without a true placebo control in order to gauge efficacy; i.e., using dose-response effect to demonstrate efficacy. Other commenters pushed back against the suggestion. MindMed, for example, noted that while it "agree[s] with the concept … dose-response is an integral part of the drug development process but should not be conflated with appropriate research methodology including the selection of an appropriate control." Instead, the company argues, the use of a "traditional / inert placebo remains the gold standard and that gold standard should be universally applied."
Are You Experienced? Are You Qualified?
The topic of who is qualified to be a lead and/or assistant monitor was a hot one. A common recommendation was to allow nurses such as Advanced Practice Registered Nurses (APRNs), Psychiatric Nurse Practitioners or Licensed Practical Nurses to serve as assistant monitors. The Organization of Psychedelic and Entheogenic Nurses (OPENurses) submitted a four-page comment on this very topic, suggesting that the inclusion of nurses might have positive impacts on the affordability of psychedelic-assisted therapies. They argue that Psychiatric Nurse Practitioners and other Advanced Practice Registered Nurses should be permitted as lead monitors, while assistant monitors should include licensed registered nurses.
Other commenters asked that chaplains and clergy be permitted to serve as monitors, such as board certified spiritual health clinicians. The Association of Professional Chaplains approved this message, arguing that professional chaplains should be included in the list of lead monitors, "or at the very least 'assistant monitors'".  A comment from "Psychedelic Scientists working in End-of-Life, Palliative Care, and Serious Illness Care" also called for hospice and palliative medicine physicians, APRNs and social workers to be considered, provided they meet certain qualifications.
When Does a Psychedelic Event Become Adverse?
Some psychedelic effects are not captured by the current adverse events lexicon, while other more conventional 'adverse events' might be expected in a psychedelic experience.
At the most fundamental level, many commenters questioned whether events that are often fundamental to the psychedelic experience should be considered 'adverse events' at all. A joint submission by Reason for Hope, The Veteran Mental Health Leadership Coalition, and BrainFutures commented, "it is critical to distinguish between expected (and believed to be beneficial) psychedelic effects during the medication administration session versus similar effects of unexpected intensity or duration (e.g., feelings of intense euphoria or experiencing hallucinations in the days following the medication administration session)."
What's more, as atai Life Sciences pointed out in its comment, some events such as euphoria or hallucinations are captured in "validated clinical experience scales" but FDA apparently expects them to appear in adverse event reports, too. What happens if these two do not match up?
On another practical note, FDA's expectation that a narrative will be provided for each adverse event—alongside a tabulated report—struck many commenters as labour intensive, especially in light of the agency's broad definition of such events. This was pointed out by a number of drug developers. atai suggested that the sponsor could discuss which events warrant narratives with the agency prior to commencing a study, taking into account the known pharmacologic profile of the drug.
Define, "[X]"
As is to be expected, many commenters urge FDA to better clarify its terms. What's an 'intermittent-dose' treatment paradigm? What's 'chronic' dosing or use? What defines a 'durable' treatment effect?
What are 'psychedelics'? Psychedelic Medicine Coalition asked: Are you including ketamine? atai Life Sciences queried, is the definition of 'psychedelic' determined by the effects of the drug, or by its receptor pharmacology?
Public Health Effects
FDA noted that it "may consider the public health effects of the drug as part of the overall benefit-risk assessment", which could include "its potential effect on risks that are related to nonmedical use, substance use disorder," etc.
MAPS PBC suggested that sponsors might wish to "incorporate measures that allow for collection of post-trial drug use in a manner that accounts for both impact of use in alignment with DSM-5 criteria for substance use disorder and participant-reported reason for use." This, the company says, would provide a more nuanced view on any 'nonmedical' (in FDA parlance) use of drugs like MDMA outside of the trial; such as where a participant might describe it as "being for therapeutic purposes." This is an interesting point, especially as psychedelic decriminalisation and legalisation ramp up.
Students for Sensible Drug Policy had a more fundamental qualm with FDA's MO here, commenting: "It is quite concerning that psychedelic drugs won't be evaluated only on safety and efficacy, but on non-medical use. Non-medical or recreational use is already occurring, and evidence should be provided to prove that medical use will lead to increase in non-medical use, rather that apparently assuming this will occur…"
Follow-Up Periods
The agency's draft guidance says that sponsors should evaluate the effect of treatment for a minimum of 12 weeks where chronic illnesses such as PTSD and MDD are investigated. After that, sponsors should continue following participants in an open label extension period for one year, with the aim of monitoring for symptom recurrence or identifying the need for repeat dosing.
Usona Institute noted that "it may be unfeasible or even unethical to withhold active treatment for 12 weeks for certain chronic illnesses." atai, meanwhile, asked that the open label extension period be reduced from 12 months to 6 months, "to align with recommendations in FDA's depression guideline."
Osmind asked FDA to comment on alternative trial designs such as externally controlled trials and open-label extensions that allow control group participants to receive the psychedelic. Both trial designs would chime with the company's focus on generating real-world data.
Monitor:Patient Ratios
A number of commenters pushed back on FDA's insistence, at least in the draft guidance, that each patient should be observed by two monitors. As we have discussed at length previously, a 2:1 practitioner:patient ratio is resource intensive, which could lead to accessibility issues. As such, it's not surprising that sponsors and advocacy groups are looking for leniency on this element, such as allowing 1:1 sessions or even group therapy. Reason for Hope, The Veteran Mental Health Leadership Coalition, and BrainFutures' joint comment provides a thorough treatment of this topic.
Physician On Call
The Draft Guidance specifies that if the lead monitor is not a physician, a licensed on-call physician must be able to reach the clinical site within fifteen minutes in the event of a medical emergency.
MAPS PBC pointed out that "the risk of medical adverse events is not the same for all psychedelic drugs", adding that the fifteen minute rule "would be an unnecessary financial and accessibility burden" for psychedelic drugs "with evidence of minimal risk". The company recommended that, rather than a blanket rule, the requirement be determined "based on the pharmacodynamic effects and risks of medical events" on a drug-by-drug basis. The company also suggested that telemedicine could be employed to improve accessibility, "as long as clinical trial sites are relatively near a healthcare clinic, urgent care, or hospital and have appropriate equipment to manage emergencies", such as automated external defibrillators. Usona, meanwhile, urged FDA to make this a little more flexible, such as by allowing for "other medically-qualified healthcare provider[s]" to be included.
Featured Psychedelic Jobs
Usona Institute Publishes Phase 2 Study of Psilocybin for Major Depressive Disorder
A long-awaited Phase 2 study sponsored by Usona Institute published today, leaving very little time for this author to digest it before going to press!
The trial enrolled 104 adults across 11 research sites in the U.S. between December 2019 and June 2022. Participants were randomly assigned to a single 25 mg dose of psilocybin or niacin placebo, both of which were administered within a six-week protocol that included psychological support.
Naturally, many will now seek to compare these results to COMPASS Pathways' Phase 2b study of psilocybin therapy for treatment-resistant depression (TRD) (Goodwin et al., 2022). It's very difficult (and often unwise) to expect a great deal of utility when comparing trials, especially when they're targeting different patient populations.
However, it is interesting to note that the baseline depression scores of participants in COMPASS' psilocybin for TRD study were slightly lower than those in Usona's major depressive disorder (MDD) study. The average MADRS score of participants in COMPASS' trial was 32.5 (31.9 in the 25 mg psilocybin group), while in Usona's it was around 35 (35.5 in the 25 mg psilocybin group). Usona did not exclude participants that had TRD.
In terms of safety, no serious treatment-emergent adverse events were reported in the present study.
For context, in COMPASS' study, 79 participants were randomised to the 25 mg psilocybin group (75 and 79 were randomised to 10 mg and 1 mg, respectively) and five of these participants experienced treatment-emergent serious adverse events such as suicidal ideation or behaviour.
The authors note this in the study:
"The 8% rate of severe adverse events in participants receiving psilocybin was similar to the 10% rate reported in the study by Goodwin et al in participants with TRD treated with a single 25-mg dose of psilocybin. However, in contradistinction to the study by Goodwin et al, no clinically confirmed active suicidal ideation or suicidal behavior occurred in either randomized group."
In terms of efficacy, Usona reports a rapid and sustained antidepressant effect. "Psilocybin treatment was associated with significantly reduced MADRS scores compared with niacin from baseline to day 43", the authors write. "More participants receiving psilocybin had sustained response (but not remission) than those receiving niacin", they add.
More specifically, participants in the psilocybin group saw a 19.1 point reduction in MADRS total score from baseline to day 43. For context, COMPASS' study saw a MADRS total score reduction of 12 from baseline to week 3.
This demonstrates impressive durability, with average MADRS scores amongst the psilocybin group reduced up to the 43 day endpoint:
Discussing the results with AMA Ed Hub, co-author Charles Raison said that "most of the antidepressant effect was apparent within a week after dosing, but the effect did not decay over the subsequent five weeks." Numerically, he added, the antidepressant effect increased.
While heeding our caveats, compare this with COMPASS' Phase 2b results, which demonstrated a notable convergence between the 25 mg group and the 10 and 1 mg groups:
By Week 12, a substantial portion of the MADRS reduction had been wiped out. You may also notice that the niacin placebo group in Usona's study and the 1 mg (de facto placebo) group in COMPASS' study precipitated somewhat similar MADRS score reductions.
That's all for this quick look. If you're after more you can listen to Charles Raison and Rachel Yehuda discuss the article in a 30-minute audio clip.
(Editor's note: Amidst a campaign to ensure that we all properly distinguish "psychedelic-assisted therapy" from "psilocybin treatment" and "psychological support", COMPASS Pathways will surely be pleased to see Usona referring to its protocol correctly.)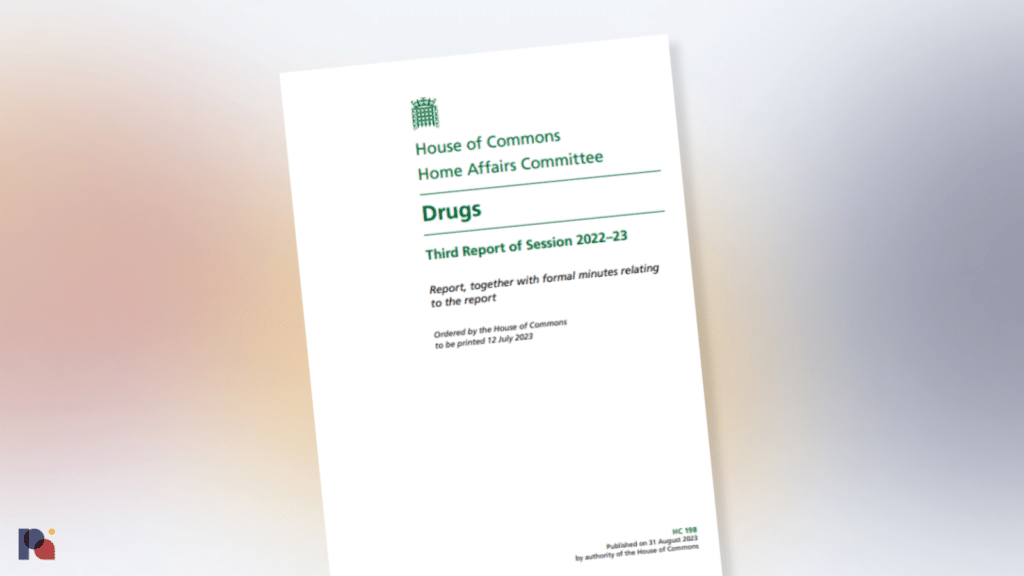 UK Cross-Party Committee Recommends Rescheduling Psychedelics
A report on drugs by a cross-party home affairs committee has, among other things, recommended that psychedelic drugs be urgently rescheduled to Schedule 2.
"Pending the outcomes of the ACMD's ongoing review of Schedule 1 controlled drugs, we recommend the UK Government urgently moves psychedelic drugs to Schedule 2 in order to facilitate research on the medical or therapeutic value of these drugs."

(Home Affairs Committee, Drugs – psychedelics are mainly discussed on pages 12 and 13)
These recommendations are the product of the committee's drugs inquiry, which was opened in February 2022 and published on August 31, 2023.
The psychedelics-related recommendations are a relatively small part of the report, which also suggests a complete review on whether the most commonly controlled drugs are correctly classified.
Timmy Davis, Psilocybin Rescheduling Project Manager at the Conservative Drug Policy Reform Group and Policy Director at the Psilocybin Access Rights campaign, told us that "given the number of times such recommendations have been made, such large-scale reform is an unlikely outcome of the release of this particular report." Since psychedelic drugs were first controlled, there has been no review of the evidence, he explained.
"That said," Davis continued, "it is becoming increasingly clear that the appetite for reform within parliament is quickly becoming a reflection of the views of the UK public, who want to see increased access to psychedelic-assisted therapies."
More broadly still, the committee said that drug policy should be the product of closer collaboration between the Department of Health and Social Care and the Home Office. The report also offers pragmatic recommendations, such as support for 'consumption rooms' and a dedicated licensing scheme for drug checking at festivals be established before the summer 2024 festival season.
Davis' cautious optimism, or realism, is likely well founded. Early signs from the Sunak government look pessimistic: on the topic of consumption rooms, a government spokesperson told the Independent that "there is no safe way to take illegal drugs".
Other News & Reads
U.S. Department of Health and Human Services Recommends Cannabis Be Rescheduled. Yesterday, it was revealed that a letter dated August 29, 2023, sees HHS recommend that DEA reclassify cannabis as a Schedule 3 drug, based on an FDA review following Biden's October 2022 executive order. DEA should now review the recommendation and determine whether to reschedule: i.e., it's not a done deal.
Tomorrow: California's Psychedelic Decrim. Bill Faces Fateful Day. On September 1st, SB-58 will either languish on the suspense file or have one last lurch toward a potential signature from the Governor.
Journey Clinical Surprasses 1,000 KAP Providers. The company has announced that it has "reached 1,000+ member psychotherapists delivering Ketamine-Assisted Psychotherapy to over 2,500 patients across the US."
Adult Cannabis and Psychedelic Use is at "Record High", according to the annual Monitoring the Future survey conducted by NIDA. Filter has the story.
Campaigners Push for "Funga" to Be Used Alongside "Flora and Fauna", according to Mattha Busby's latest in The Guardian.
Is the therapeutic potential of hallucinogens risky and overhyped? Asks David Cox in The Observer's Drugs section.
NatGeo Looks at Psychedelics Brain Injury in this piece by Meryl Davids Landau.
POLITICO: We're on the cusp of another psychedelic era. But this time Washington is along for the ride
INC: Psychedelics Are Reaching New Highs in Acceptance, and Businesses Want In
The Oaklandside: Oakland's psychedelic mushroom church applies for permit to keep operating
The Mercury News: She secretly funds psychedelic trips for Bay Area firefighters. Is this the future of mental health treatment?
MPR News: Advocates set sights on legalising psychedelic mushrooms in Minnesota
Video: Psychedelics as medicine: Panel at the NZ Drug Foundation Parliamentary Symposium
Video: 'The Outcomes Are Unbelievable': Dan Crenshaw Advocates For PTSD Psychedelic Therapy Funding
Willamette Week: Oregon's Legal Psilocybin Program Gets Taxpayer Funds Despite Promise to Pay Its Own Way
The Denver Post: Ex-NHL player Kyle Quincey is building a psychedelic retreat center in Colorado for athletes, military
The Denver Post: Who grows the best shrooms? Colorado's first Psychedelic Cup aims to find out
Michigan Today: Researchers flash forward with psychedelics at M-PsyC
The Denver Post: Indigenous people want to preserve the traditions of sacred medicines as psychedelic use becomes more widespread
San Francisco Examiner: Psychedelic therapy sparks debate among patients and researchers
OPB: Oregon centers begin providing psilocybin to clients
University of Toronto News: Could psychedelics be used to help manage athletes' mental health?
San Francisco Chronicle: Jay Thelin, whose Psychedelic Shop set the stage for S.F. Summer of Love, dies at 84
Join our newsletter to have our Weekly Bulletin delivered to your inbox every Friday evening. We summarise the week's most important developments and share our Weekend Reading suggestions.