A major milestone in the legalisation of psychedelic therapy was achieved this week, as TheraPsil secured a Section 56 exemption for a non-palliative Canadian to access such treatment. Mona Streleaff became the first Canadian to be granted a legal exemption from the Controlled Drugs and Substances Act allowing her to receive psilocybin-assisted therapy for unresolved trauma and associated mental health indications. 
While many psychedelics Companies are based in North America, particularly Canada, there is a great deal of activity in Europe. This week's developments from Germany, Denmark and the UK are a case in point.
The German Government approved a psilocybin for depression study, and has backed it with over two million Euros in funding. This is the first such study in the country since the 1970s.
We spoke to Nick Milne, CSO and Co-founder at Danish biosynthesis company Octarine Bio, about the potential for synthetic biology methods to produce more consistent yields of psychedelic molecules at lower costs. Octarine have the backing of the Danish State Growth Fund.
In the UK, meanwhile, Awakn Life Sciences is moving forward with its development of a ketamine-assisted psycotherapy clinic in Bristol. This led Filter magazine to proclaim that the UK is "on the brink of a Psychedelic Therapy Revolution."
It's certainly been a busy week in the psychedelic space…
MindMed: LSD for ADHD Study Protocol Approved; Project Lucy Pre-IND Submitted; Interim Analysis of LSD for Anxiety Due Q1 2021
MindMed provided an update on its Phase 2a Proof of Concept study evaluating microdoses of LSD for the treatment of Adult ADHD. The Company has reached an agreement on the study protocol with both the Swiss and Dutch health authorities. MindMed is now working with their site coordinators in Switzerland and the Netherlands to progress with a patient recruitment strategy.
MindMed has also submitted a pre-IND package to the FDA for its Project Lucy, a potential Phase 2b Efficacy Trial evaluating LSD Assisted Therapy in anxiety disorders.
Finally, the Company has agreed with the Liechti Lab at University Hospital Basel to conduct interim analysis in Q1 2021 for its Phase 2a clinical trial of LSD assisted therapy for anxiety disorders, which is currently underway.
Field Trip: Plans to Offer Psilocybin Truffle Program at New Amsterdam Health Center; Partners with WHOOP 
Field Trip has entered into a lease for a property in Amsterdam, where it plans to open a Health Center. The Center would use psilocybin truffles, which are legal in the Netherlands. Field Trip hopes to open the location in March 2021.
We also learned that Field Trip is set to partner with WHOOP to use the Strap 3.0 wristband to measure the biometric effects of their psychedelic therapies. Field Trip explained that studies suggest physiological metrics such as heart rate variability (HRV) and slow wave sleep patterns are correlated with improved health outcomes.
The use of WHOOP's tracker plans to validate assumptions that Field Trip's psychedelic therapies will improve these key metrics, and to further understanding of correlations between these biometrics and outcomes of psychedelic therapy.
Numinus: Compassionate Access Trial of Psilocybin-Assisted Therapy for Substance Use Disorders
Numinus has announced it will undertake a compassionate access clinical trial of psilocybin-assisted psychotherapy for substance use disorders. The study will initially involve 30 participants, and will be conducted in collaboration with the contract research organisation, Syreon Corporation.
Reminder: past studies have suggested psilocybin-assisted psychotherapy is effective for treating substance use disorders. A Johns Hopkins University Pilot study found that 12 months after psilocybin therapy, c.70% of participants remained abstinent from smoking. A 2015 study at NYU found efficacy for Psilocybin-assisted treatment for alcohol dependence.
Mind Cure: Closes $3.6m Offering
Mind Cure announced that it has closed an oversubscribed private placement, issuing 8 million units at $0.45.
Pharmather: Provisional Patent Application for Psilocybin to Treat Cancer; Collaboration with Revive Therapeutics
On Monday, Pharmather announced the filing of a provisional patent application (U.S.) outlining the potential novel use of psilocybin to treat cancer. We also learned of a research collaboration between Revive and Pharmather. The research collaboration will aim to accelerate the development of psilocybin in the treatment of cancer, and the discovery of novel uses of psychedelic compounds.
Interestingly, Fabio Chianelli, Founder and CEO of Pharmather, was formerly President and CEO at Revive Therapeutics.
First Non-Palliative Canadian Granted Access to Psilocybin Therapy
This week, we broke the news of a significant milestone for psychedelic therapy: the first non-palliative Canadian has received psilocybin-assisted therapy legally, under a Section 56 exemption.
Psilocybin Alpha understands that the first non-palliative Canadian, Mona Streleaff, was granted legal exemption from the Controlled Drugs and Substances Act on October 4th 2020. Just over a month later, on November 5th, 2020, the individual was successfully treated by psychotherapist Dr. Bruce Tobin, founder of TheraPsil.
Oregon's Measure 109 Provides Scope for Innovation in Psychedelics
Our editor-at-large Graham Pechenik appeared on the Law & Regulation Panel at Microdose's Mushroom Conference alongside Sam Chapman, David Wood, Dustin Robinson and Sharan Sidhu.
Among other topics, Graham explained how Oregon's Measure 109 provides plenty of space for innovation in psychedelics – namely Psilocybin – and a multitude of delivery settings and formats, without the strictures of the standard medical and pharmaceutical paradigm.
Sam Chapman, who led the Campaign in Oregon to its resounding success, explained that Oregon does not need to wait for further research before rolling out psilocybin therapy, as the existing efficacy and safety evidence is sufficient. Furthermore, Chapman expects Oregon to become a hub for new psychedelics R&D.
We live-tweeted the event on our Twitter.
Research: Single Dose of Psilocybin Reduces Migraines for at Least 2 Weeks
New research from Yale finds that a single low dose of psilocybin reduces the frequency of migraine headaches for 2 weeks. Read our write-up for on this study.
The study, published Thursday 12th November, sought to add empirical rigour to anecdotal evidence suggesting that a low dose of psilocybin (and other 5-HT2A agonists) may have an enduring positive effect on headache disorders.
Interview: Nick Milne, CSO and Co-founder at Octarine Bio
Octarine Bio believes that its synthetic biology approach to producing psychedelic molecules will generate more consistent, pharmaceutical-grade yields at comparatively low costs. In fact, the Company claims that the costs associated with their yeast fermentation method are at least 1,000 times lower than existing methods of psilocybin extraction.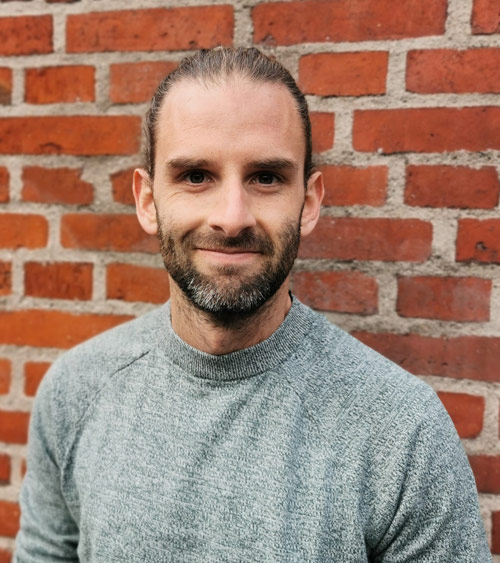 Last week, this vision was given a boost by the closing of a seed financing round led by the Danish State Growth Fund, bringing the total amount raised by Octarine thus far to $1.8m. Following this news, our editor-at-large Graham Pechenik caught up with Nick Milne, Co-founder and CSO at the Danish company.
Nick takes us on a deep dive into the scientific rationale behind the Company's biosynthesis approach. Among other topics, this interview covers the potential advantages of biosynthesis over other methods of psychedelic molecule production; the reason brewer's yeast is an ideal host for psilocybin over E. coli; and, Octarine's broader strategic plans. 
Psilocybin for Depression Study Approved and Funded by German Government
The German Government has approved a Phase 2b study on psilocybin for treatment-resistant depression, and is providing millions of Euros to this latest psychedelic research project.
Germany's Federal Institute for Drugs and Medical Devices has approved a study on the Efficacy and Safety of Psilocybin in Treatment-Resistant Depression, known by the shorthand 'EPIsoDE'. This marks the first psilocybin depression study in Germany since the 1970s.
Join our Newsletter
Get the weekly bulletin plus exclusive interviews and analysis delivered to your inbox.